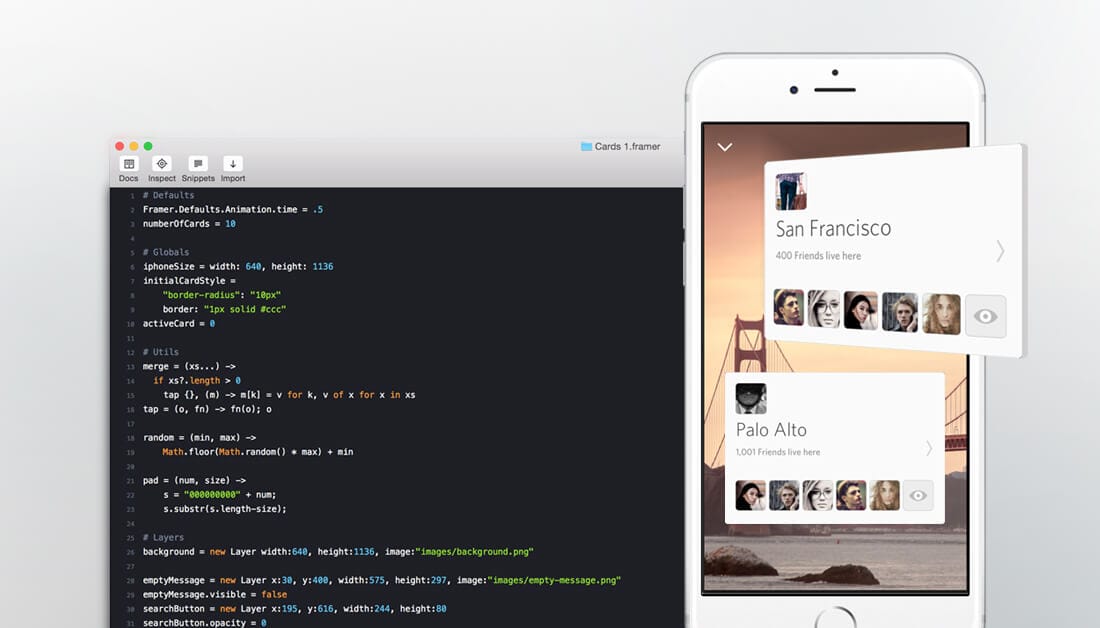 NOW ON: Learn to Master Framer JS and Add Interaction to Your Static Designs – $27!
Expires: June 22, 2016, 11:59 pm EST
Wireframes are a great way to lay out your plans. But static images can only take your ideas so far. Using Framer JS you can step up your prototype game and add all sorts of animation and user interactions to offer a much more accurate depiction of your project. This super online course will teach you everything you need to know to master Framer JS. Packed with more than 8 hours of step-by-step lessons spread out over 80 HD videos, this hands-on course is great for complete beginners and total novices alike.
Highlights:
Take your wireframes to the next amazing level with Framer JS.
Learn everything you need to know to turn your static prototypes into dynamic, truer-to-life versions.
Through more than 8 hours and 80 HD videos packed with resourceful content, you'll get the full lowdown on how to use Framer JS to your advantage.
This course is perfect for everyone from complete beginners to advanced users.
This innovative course includes downloadable exercises and full exercises to give you true hands-on practice.
If you're a designer, UX manager, freelancer or developer, then this course has your name on it.
After completing this course, you'll have the knowledge to quickly create beautiful dynaimic designs for any kind of mobile devices including iPhone and Android phones.
Step-by-Step Directions will guide you through Framer JS helping you make better prototypes and add some real fun interaction to your designs.
Create animated prototypes from your existing or new wireframes to provide some real interaction with your users.
Always being updated, this fabulous course even tackles prototyping for Virtual Reality.
Interact with an active online community of over 2200 students to discuss Framer and your projects.
Pricing:
Normally, this Framer JS course sells for $89, but for a limited time only, you can get Innovative Prototyping and Design with Interaction Online Course for only $27! That's a savings of 70% off the regular price.
Click the BUY NOW button to get active with your prototypes today!
Deal terms:
After completing your purchase, you will receive a coupon code to register at the vendor's website, to gain access to this course.
You will receive lifetime access to watch and re-watch the videos in this course as often as you like. Access cannot be shared.
These are streaming videos, which require an Internet connection. 
You will receive constant updates for free.
read more