NOW ON: 350+ Cosmetic Packaging & Branding Mockup Elements – only $18!
Expires: August 8, 2017, 12:00 am EST
Quickly and easily build all sorts of cosmetic-themed mockups to showcase your latest products. With this Cosmetic Packaging and Branding Mockup Pack from Mockup Zone, you'll get over 350 cosmetic elements to customize to your needs. Just drag and drop elements, scale them, adjust shadows and more as you play with Top or Front views to create the perfect mockup.
Highlights:
350+ new cosmetic elements – bottles, sprays, dispensers.
Easy to work with – well organized and labeled Photoshop layers.
Photo realistic – all elements are high quality for your product presentation.
Mix and match – change up liquid color in bottles, different caps and more.
Customize as much as you'd like – Drag and drop elements, change scale, rotate, move items, add depth, adjust shadows.
Multiple views – Top and Front views of elements and packages.
Dive right in – Choose from many pre-designed scenes if you want to get started immediately.
Pricing:
Normally this amazing collection sells for $35, but for a limited time only, you can get this beautiful Mockup Pack for only $18! That's a big savings of almost 50% off the regular price.
Click the BUY NOW button and start mocking up today!
Deal terms:
Delivered as an instant download, after completing your purchase. The download is split into 8 files.
Created for Adobe Photoshop CC-2015 or higher versions. With lower versions, Camera Raw Filters, Pupet Warping and Liquify (for some scenes) may not work properly.
You cannot resell, redistribute and give away as a promotion or freebie.
You can use these within your personal or commercial projects.
read more
March 12, 2017 / by Marco / Brush, Business', cleaner, Cosmetic, deals, design, entrepreneur, Pack, Professional, website
Keep Your Makeup Brushes Clean & You'll Keep Your Skin Clear and Wrinkle-Free, Too
Expires March 11, 2024 23:59 PST
Buy now and get 52% off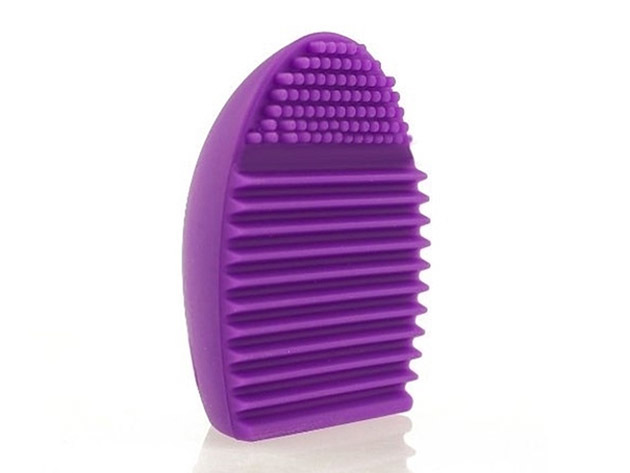 KEY FEATURES
The only thing worse for your skin than not using clean makeup brushes is not washing your face before bed. Make sure you check one of those major skincare no-no's off the list and start keeping your brushes free of dirt and oil. This compact Makeup Brush Cleaner fits easily over your fingers and in your makeup case, and is designed to quickly and thoroughly clean your brushes. Dab a gentle shampoo or body wash on and wipe away all those acne-causing remnants!
PRODUCT SPECS
Weight w/ Packaging: 1 lb
Includes
2 Pack: Professional Cosmetic Brush Cleaner (Violet)
read more