Expires May 14, 2023 23:59 PST
Buy now and get 20% off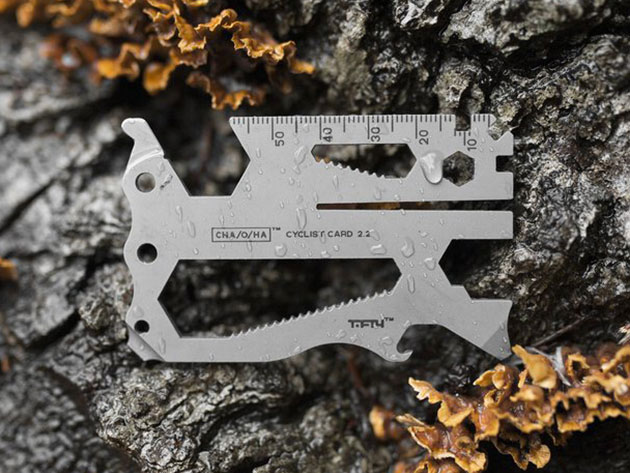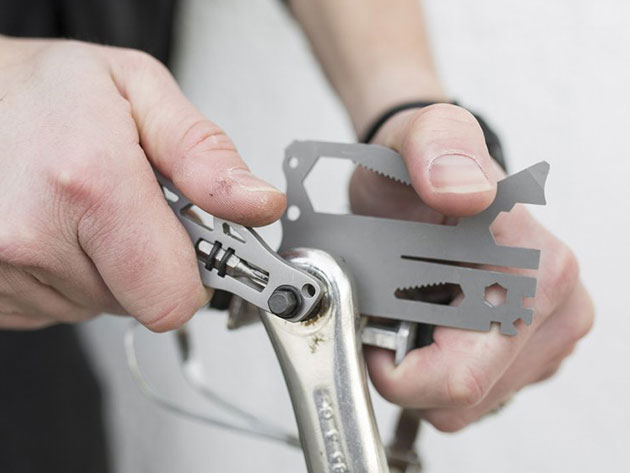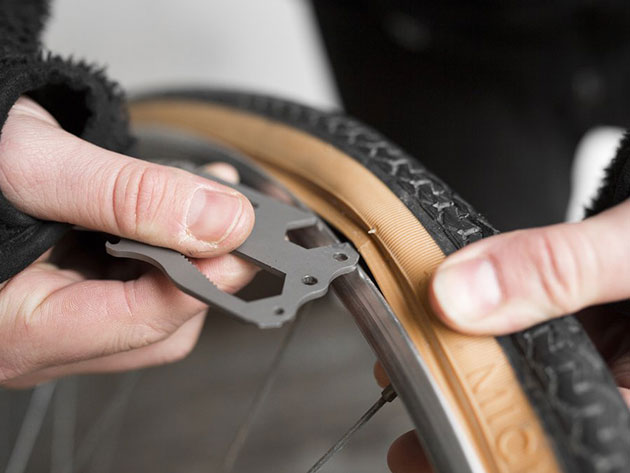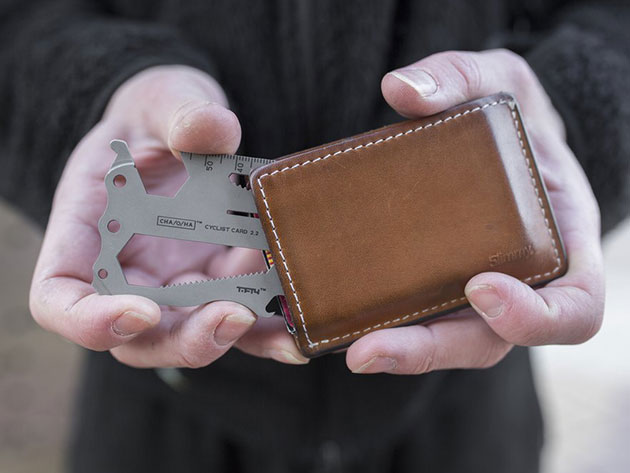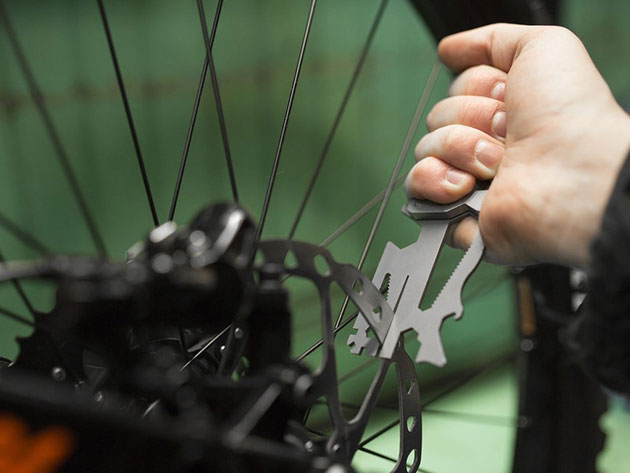 KEY FEATURES
It might not work at the checkout counter, but this card-shaped multi-tool can still pay off dividends. Minimalist, lightweight, and made in the USA, the Cyclist Card is designed to bail you out of trouble when you're out for a ride. It's fashioned from ultra-durable S35VN Blade Steel and boasts more than 43 functions to mend everything from a wobbly seat to a bent disc brake. And, you can use the added auxiliary tool to gain extra leverage on those problem fixes.
"From a tire pry to support for dozens of wrenches to drivers and even a bottle opener, the Cyclist Card has your needs covered." Everyday Carry
Tend to your cycling needs w/ multiple tools, including: tire pry, hex wrenches & truing fork
Stow in your wallet, saddle bag, or keyring
Bring on a plane thanks to TSA-compliant design
Gain extra leverage w/ the added auxiliary tool
Pop open bottles w/ the included bottle opener
PRODUCT SPECS
Details
Card dimensions: L 3.25″ x W 1.06″ x H 0.09″
Card weight: 2oz
Card material: S35VN blade steel
Auxiliary tool dimensions: L 3.36″ x W 1.77″ x H 0.2″
Auxiliary tool weight: 4oz
Auxiliary tool material: 17-4PH steel
Included Tools
Tire pry
15mm, 13mm & 10mm standard hex wrenches
Two advanced hex wrench bodies capable for 3mm to 17mm hexes
3.23mm, 3.3mm & 3.45mm spoke wrenches
Truing fork
Millimeter measure
#2 Philips & 3/16″ x 1/32″ flat head drivers
1/4″ hex wrench
Bottle opener
Includes
Cyclist Card multi-tool
Auxiliary tool
Description card
Manufacturer's satisfaction guarantee
Share me...
Facebook
0
Pinterest
0
Twitter
StumbleUpon
0
Linkedin
read more