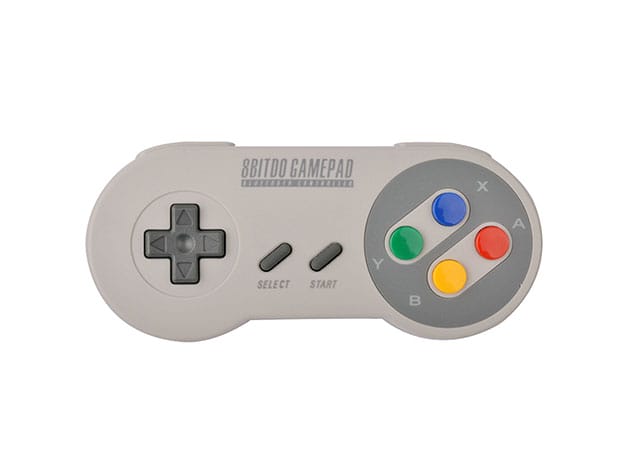 Take Ultimate, Wireless Control of Your Console & Touchscreen Gaming
Expires June 10, 2017 23:59 PST
Buy now and get 23% off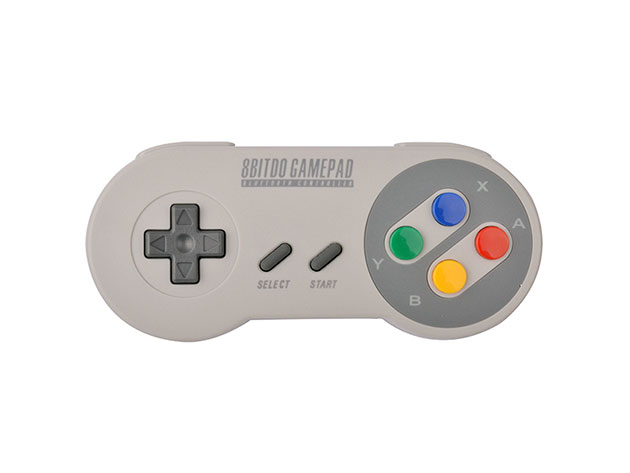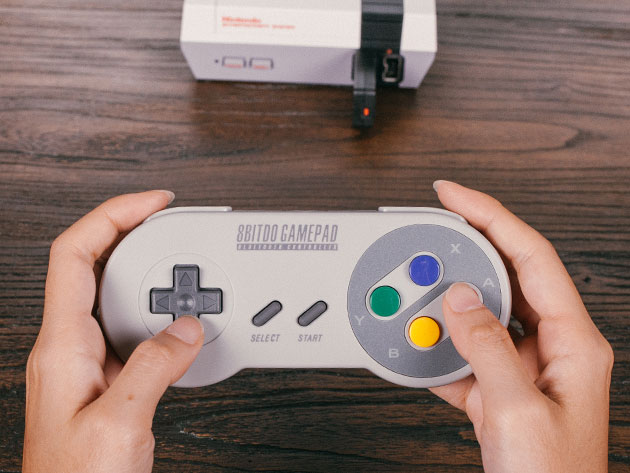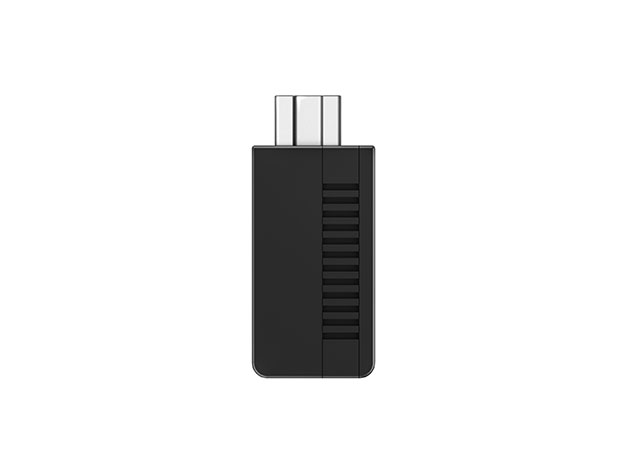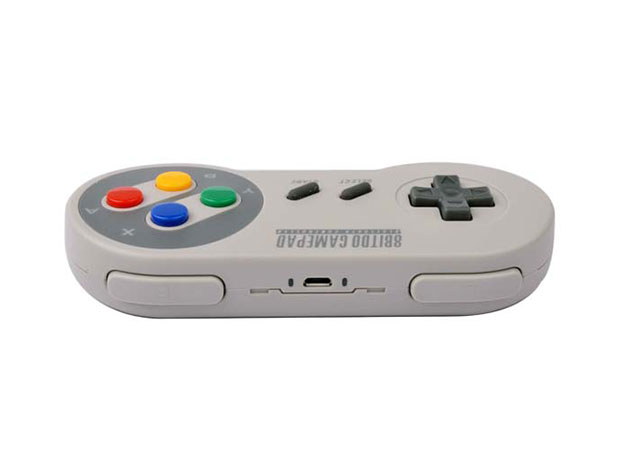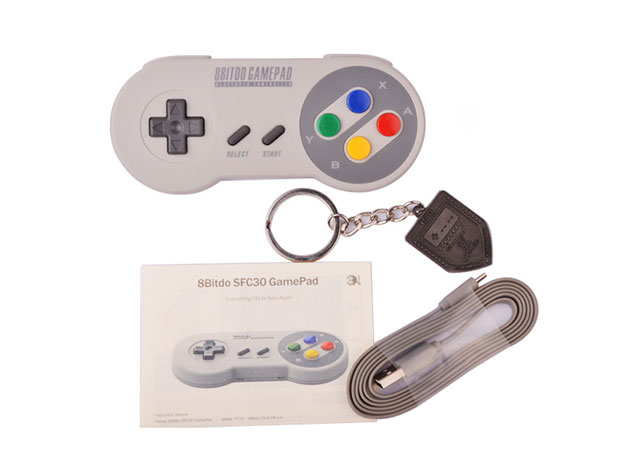 KEY FEATURES
The future (or past?) of gaming is thrust upon us once again with this exclusive offer of the Bluetooth SFC30 controller and NES Classic Edition Receiver. For gamers who just plain appreciate a classic, simple controller, this gamepad lets you play your favorite games on iOS, Android, Mac OS X, and Windows with complete ease. With a professionally designed ergonomic feel and responsiveness, this controller has been expertly optimized for use with touchscreen games. Plus, with the included receiver, you can take it in the opposite direction, solving one of the chief problems of the NES Classic Edition (that short, short wire) with wireless gameplay. You can even decide to play the NES Classic with more advanced Playstation or Wii controllers.
Supports multiplayer on iOS w/ dual keyboard code system
Controller compatible w/ iOS, Android, Mac OS X, & Windows devices
Receiver is compatible w/ all 8Bitdo controllers & arcade sticks, plus next gen PS4, PS3, Wii Mote, & Wii U Pro controllers
Built-in CPU & FLASH memory chip allows for upgradeable firmware
Works w/ iCade compatible games without jailbreaking your device
PRODUCT SPECS
Details & Requirements
Dimensions: 2.09″ x 4.86″ x 0.62″
Battery: 480 mAh Li-on battery
USB cable: 1.2 m
Bluetooth 2.1
Input support: All 8Bitdo gamepads, PS3, PS4, Wiimote, Wii U Pro
Output support: PS3, PC-XINPUT
Built-in CPU and FLASH memory with upgradeable firmware
For full specs, click here
Compatibility
Controller:

iOS
Android
Windows XP, Vista, 7, 8
Mac OS X
iCade compatible games
Receiver:

Only works with NES Classic Edition System
All 8Bitdo controllers and arcade sticks
PS3
PS4
Wii Mote
Wii U Pro
Includes
SFC30 GamePad
NES Classic Edition Retro Receiver
USB cable
read more
Your NES Gameplay Is Now Wireless and Mobile
Expires November 18, 2016 23:59 PST
Buy now and get 16% off
KEY FEATURES
If you have an NES, you're obviously either a dedicated gamer or just someone who appreciates the classics. Regardless, you also probably know that wires can be a complete pain. Here's a solution: The Retro Receiver and Xtander in this kit allow you to play your NES wirelessly with the included controller, PS3 or 4 controllers, Wiimote, or even on your smartphone. Mario? Welcome to the future.
Allows wireless gameplay by simply plugging in to NES
Compatible w/ PS3, PS4, Wiimote, & Wii U Pro
Xtander allows you to play retro games w/ your smartphone
Retro Receiver supports Windows, Mac OS X, & PS3
Built-in CPU & FLASH memory chip allows for upgradeable firmware
PRODUCT SPECS
Details & Requirements
Dimensions: 2.09″ x 4.86″ x 0.62″
Battery: 480 mAh Li-on battery
USB cable: 1.2 m
Bluetooth 2.1
Input support: All 8Bitdo gamepads, PS3, PS4, Wiimote, Wii U Pro
Output support: PS3, PC-XINPUT
Built-in CPU and FLASH memory with upgradeable firmware
For full specs, click here
Includes
NES 30th Anniversary GamePad
Retro Receiver
Xtander
NES style USB cable
NES 30th Anniversary Key Chain
Compatibility
iOS
Android
Windows XP, Vista, 7, 8
Mac OS X
read more