December 13, 2017 / by Marco / 'LovoSkin, Antioxidising, Bee, Business', day, deals, design, entrepreneur, London', Protecting, Treatment, Venom, website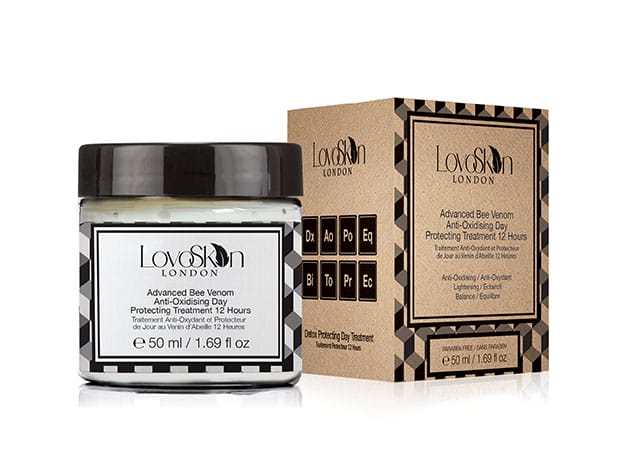 The Botox of Nature: This Moisturizing Formula Protects Your Skin from Harsh Environments While Reducing Fine Lines
Expires February 10, 2018 23:59 PST
Buy now and get 75% off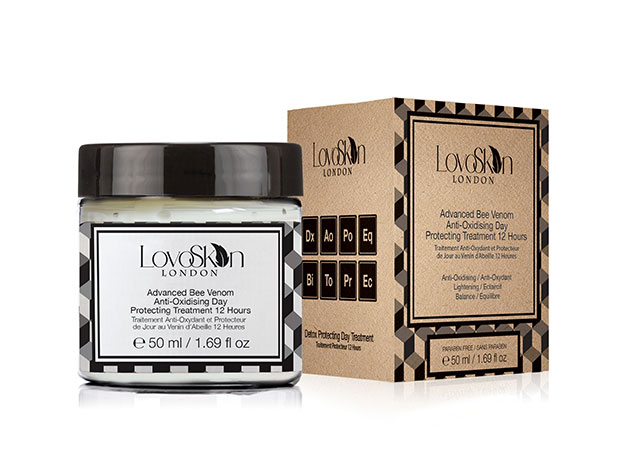 Bee venom is the hottest trend in anti-aging skincare, and no one is doing it better than LovoSkin London. Their chemists spent a whole month in Australia to get a feel for the harshness of the climate. The result: this 12-hour reparative moisturizer that focuses on improving your skin's tolerance to the conditions of your environment, wherever that may be. So when you go from being in a heavily air-conditioned office space or shopping center to walking outside to a sticky humid day, or to a windy snowy day, this cream will help improve the way your skin reacts to the drastic changes in climate. Your skin stays hydrated for longer and is able to retain more moisture, while also gaining a more even overall tone and complexion. The best part? Fine lines and wrinkles go away, too.
50 ml
A non-greasy, fast absorbing, lightweight formula
Noncomedogenic formula: no oils sit on top of the skin & clog pores
Unclogs pores & clears blemishes
Hydrating & plumping to reduce the appearance of fine lines and wrinkles
Rapidly evens skin tone & complexion
read more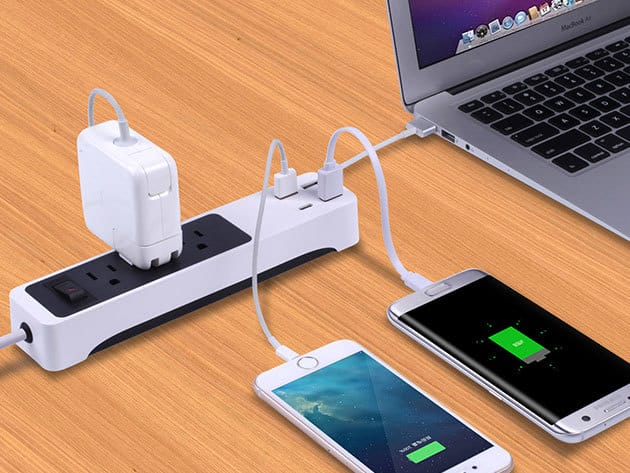 3 Outlets & 4 USB Ports Make This Travel-Friendly Power Strip a Comprehensive Charging Solution
Expires January 29, 2017 23:59 PST
Buy now and get 28% off
KEY FEATURES
At the office, in your room, in the living room, in a hotel room – there are many, many power-packed places in your life that could use a good power strip. This travel-friendly strip is the solution. Equipped with 3 high-powered outlets and 4 USB charging ports, this durable, surge protecting power strip will fit perfectly into any space in your life.
Plug in 3 appliances & charge up to 4 devices simultaneously
Charge a range of devices thanks to 3 regular USB ports & 1 Type-C USB port
Pack up easily & take on the road – it's only 8 inches long
PRODUCT SPECS
Details & Requirements
Power rating: 1100W
Rated voltage: 110V
Rated current: 10A
Surge protection rating: 180 Joules
Input: AC 100-240V ~ 50-60Hz
USB Type-C charger output: 5V 2.4A*3 / 5V 3A*1
Outlet quantity: 3 AC plugs + 4 USB charging ports
Material: Fire-resistant PC shell, PVC copper wire
Dimension: 8″L x 1.7″W x 1.2″H
Weight: 10 oz
Cord length: 6 ft.
Includes
3-Outlet power strip
Instruction manual
read more