Rugged, Durable & Water-Resistant – This Speaker Stops at Nothing to Spread the Music
Expires December 31, 2017 23:59 PST
Buy now and get 70% off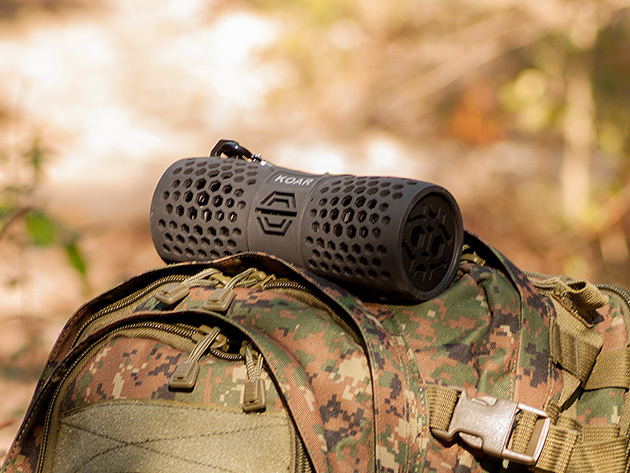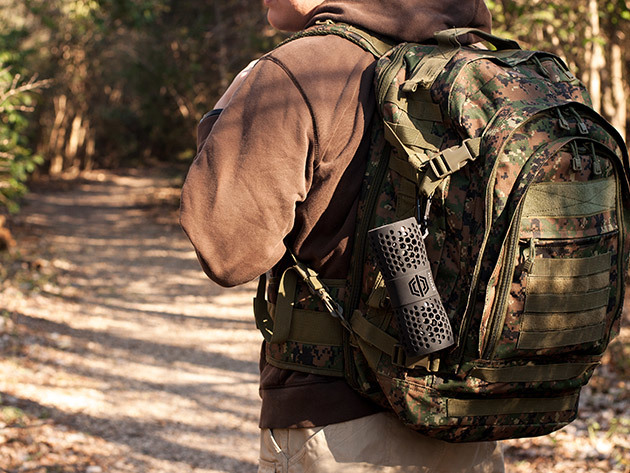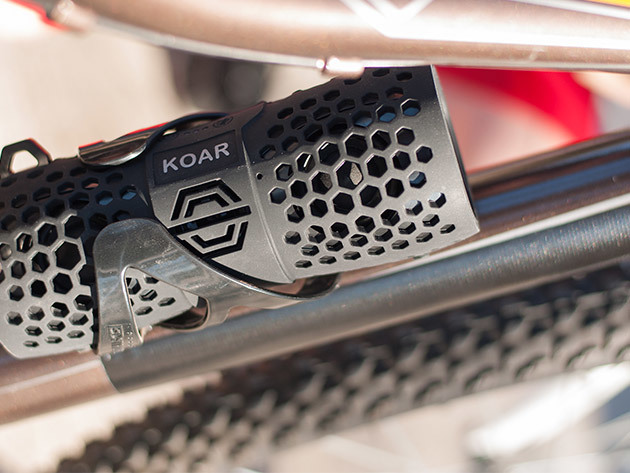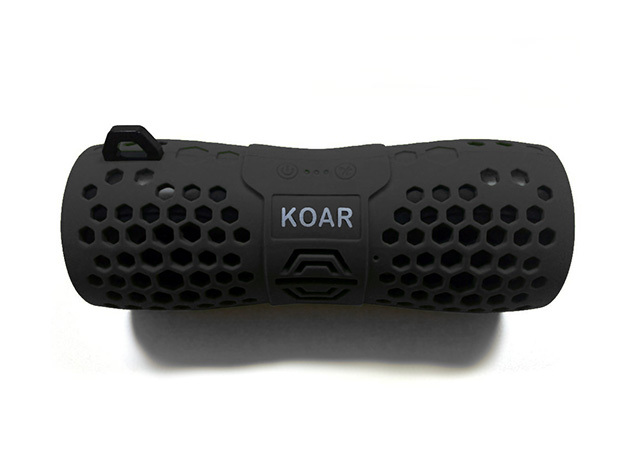 KEY FEATURES
Talk about a speaker that's ready for anything. The All-Weather Bluetooth Precision Speaker is built to be compact, water-resistant, and durable enough to withstand any adventure you throw at it. Connect your phone or tablet via Bluetooth, and you'll be able to pump tunes and take calls anywhere, any time.
Includes precision-tuned 2.1 channel speakers
Allows for hands-free calls w/ MIC function
Wrapped w/ a high-quality silicon case
Perfect for the active outdoor lifestyle w/ water-resistant IPX6 rating
Plays for about 8.5 hours per charge
Designed to be lightweight & portable
PRODUCT SPECS
Details & Requirements
Dimensions: 3.1″L x 5.6″W x 7.6″H
Weight: 1.2 lb
Bluetooth: V3.0
Waterproof rating: IPX6
Music play time : 8.5 hours
Charge time: 3-4 hours
Standby time: 10 days
Output power: 2 x 3W
Battery: 1000mAh Li-ion
Includes:
Water-resistant speaker (black)
USB charging cable
AUX cable
Carabiner
Compatibility
Bluetooth compatible devices
read more
Survive Any Weather Emergency with This Versatile Radio That Will Also Charge Your Phone & Light Your Space
Expires December 19, 2016 23:59 PST
Buy now and get 28% off
KEY FEATURES
Every household should be equipped with an ENHANCE Emergency Weather Radio. No matter if a big storm or natural disaster hits, this radio will be there to keep you safe. Not only does it play FM, AM, and Weather Band stations so you can get storm details when the power goes out, but it includes a light and charger, too. Charge your phone or laptop up via USB or crank, and stay powered no matter the circumstances. Plus, the loud alarm may come in handy if things really get dicey. Be prepared for anything with ENHANCE.
Access FM, AM & WB (Weather Band) radio all in one device
Select from up to seven weather alert stations: 162.550 MHz , 162.525 MHz , 162.500 MHz , 162.475 MHz , 162.450 MHZ , 162.425 MHz & 162.400 MHz
Listen to listen to music as you work outside
Easily transport it: compact design
Use the LED light when the power goes out
Get help w/ the loud siren & WB Alert button
Easily store
Charge via USB, hand crank or 2 AA batteries (not included)
Charge your phone or laptop via hand crank or 0.5A USB power, making it an ideal companion in any emergency situation
Backed by a 3 Year Manufacturer's Warranty!
PRODUCT SPECS
Dimensions: 6.2″ x 5.5″ x 2.4″
Weight: 14.2 oz Charge by USB for 2 hours to get up to 12 hours of light or 3.5 hours of radio
Use the hand crank for 3 minutes to get 12 minutes of light or 4 minutes of radio
Includes
Enhance Emergency Weather Radio with Flashlight, Hand Crank, Loud Siren and Charger
read more