The First Lens Kit to Push the iPhone 7 Plus to New Camera Heights
Expires May 22, 2017 23:59 PST
Buy now and get 28% off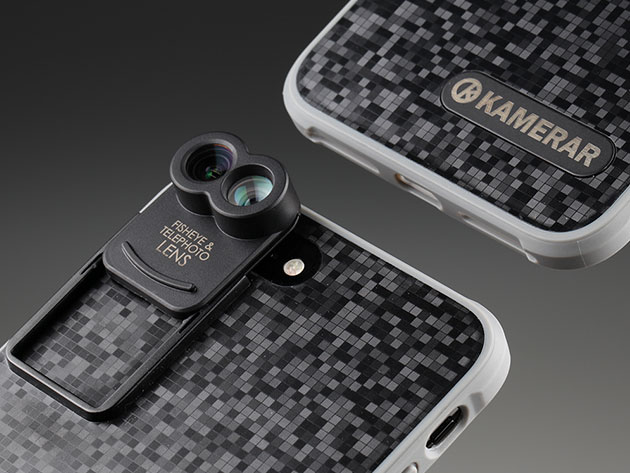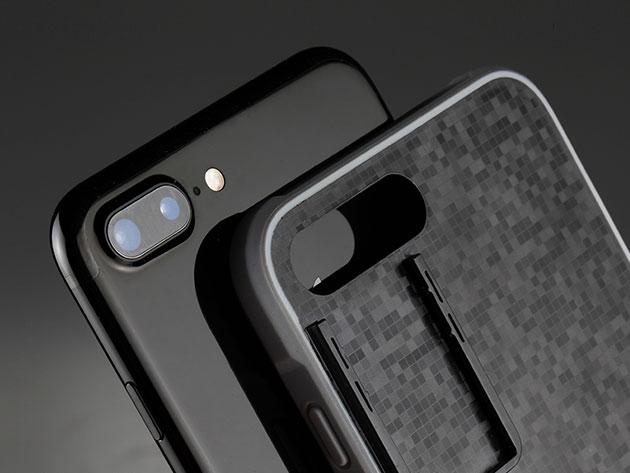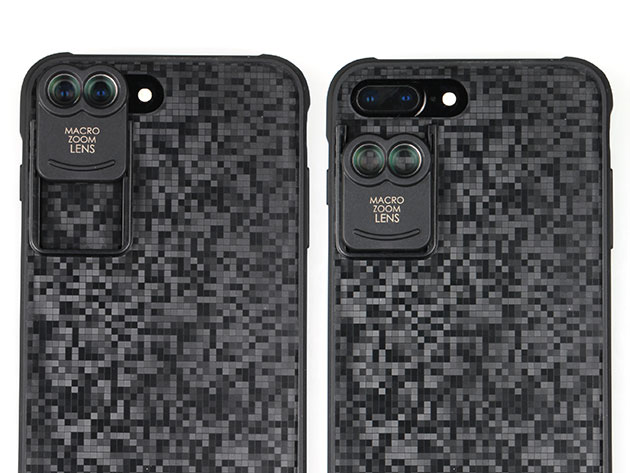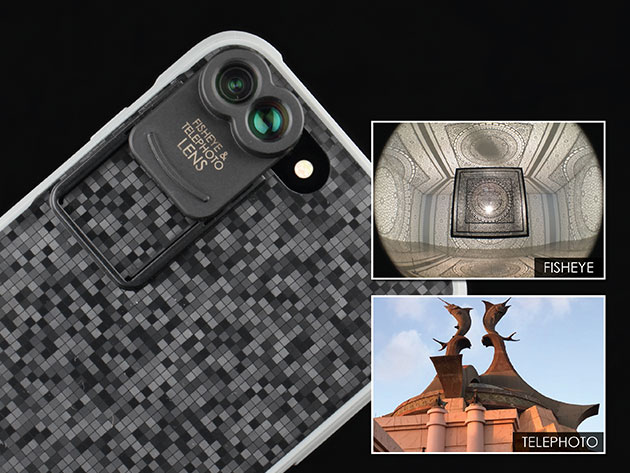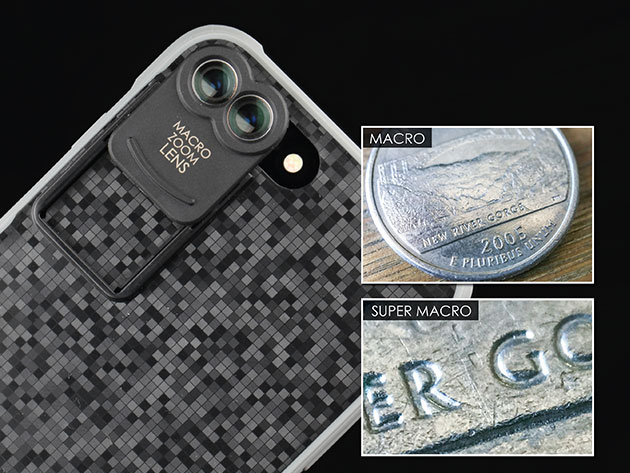 KEY FEATURES
Smartphone camera geeks take notice: Ztylus has released the very first twin lens solution for iPhone 7 Plus. Merging the elite 360° protection of a Kamerar ZLK case and the optical functionality of Ztylus lenses, this kit gives you extended camera capabilities, without putting your phone at risk.
Featured in Yahoo! Tech, Hypebeast, The Verge, Digital Trends, Cult of Mac, & many more
Use the Macro zoom lens for extreme, crystal clear close ups
Extend your optical focal length range & capture more unique photos w/ the telephoto & fisheye lens
Access ports while protecting your phone w/ the carefully crafted Kamerar case
Install or remove lenses in a moment's notice so you don't miss a thing
PRODUCT SPECS
Details & Requirements
Fisheye lens:

Magnification ratio: 0.35X
Field of view: 160°
Telephoto lens:

Magnification ratio: 1.5X
Field of view: 30°
Compatibility
Includes
Kamerar iPhone 7 Plus case
Macro zoom lens
Fisheye/telephoto lens
read more
Take More Dynamic Photos From Further Away with Your Phone Thanks to This Easily Attached Lens
Expires January 22, 2023 23:59 PST
Buy now and get 67% off
KEY FEATURES
As impressive as many smartphone cameras are, they lose some of their luster when you're trying to take a picture of anything even a little far away. That's where this handy add-on comes in! Compatible with any standard smartphone, this external lens instantly gives your camera an 8X zoom that will make capturing sunsets, landscapes, sporting events, and many other events that much easier.
Zoom in up to 8X to get clearer pictures w/ your smartphone camera
Steady shots w/ the included tripod
Take pictures in high resolution from a long distance away
PRODUCT SPECS
Details & Requirements
Compatibility
Suitable for smartphones with a width between 5.5 and 8.5cm
Includes
8X Smartphone Zoom Magnifier Lens
Adjustable clip-on
Tripod
Lens cleaner
read more