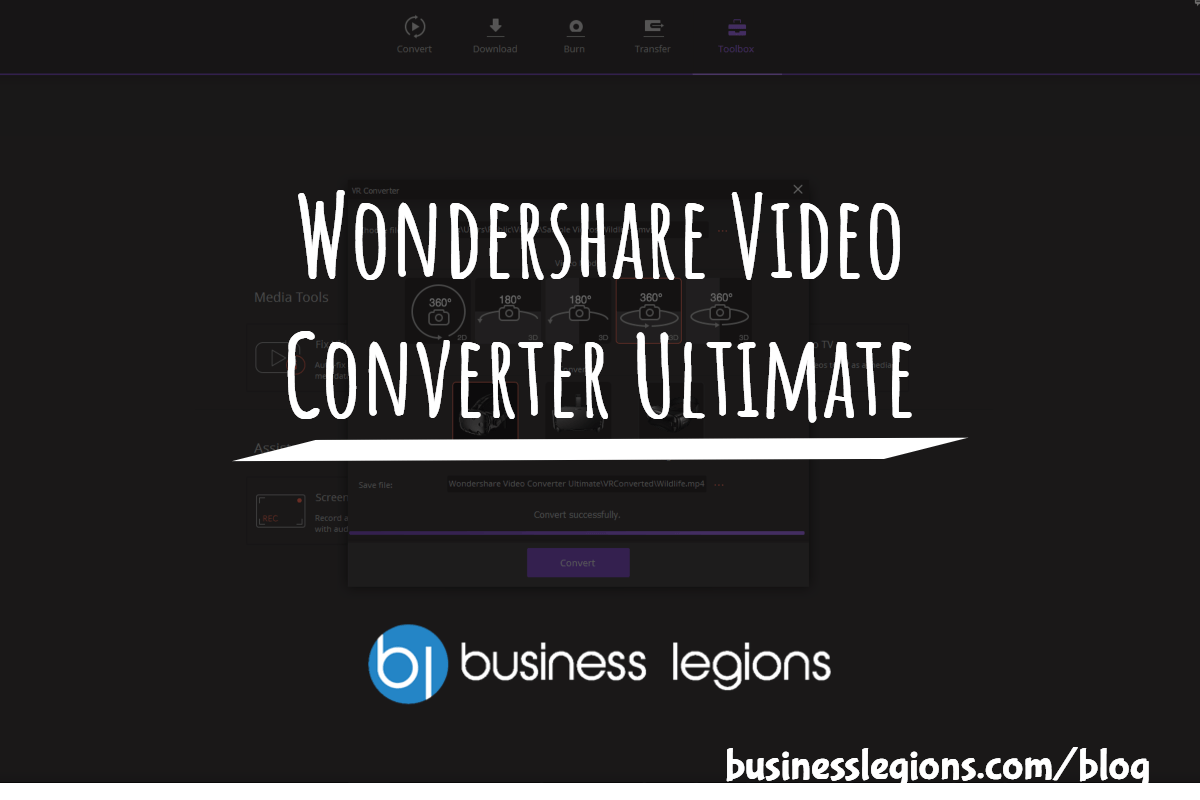 I've been a Wondershare user for a while now. In particular, the Filmora product which does video editing. Now, I'm going to introduce to you another Wondershare product called Video Converter Ultimate and as you can tell from the name of the product, it basically does Video Conversion but there's actually more than just a Video Conversion tool. Have a look at the below promo video and you'll see some of the great features of this product.
As you can see from the video, Video Converter Ultimate converts any digital video to different video formats (over 1,000 formats) and for different devices too. You can view the supported formats here. You if need further instructions on How to compress MP4 format please click on the link.
The interface was very intuitive to use and it was self-explanatory – I didn't need to read any manuals to work out what to do. I decided to test out the video conversion process and it was pretty quick and easy to do.
I used the wildlife video that comes with the Windows 7. The resolution of the video is 720 so I decided to upscale it to 1080 as a YouTube compatible format. You can see the process in this video:
NOTE: in the video, the conversion process was sped up as I didn't want you to spend your valuable time watching the progress bar
You can watch the up scaled converted video here:

We also tried to convert the same video for a VR headset (converted to Samsung Gear VR).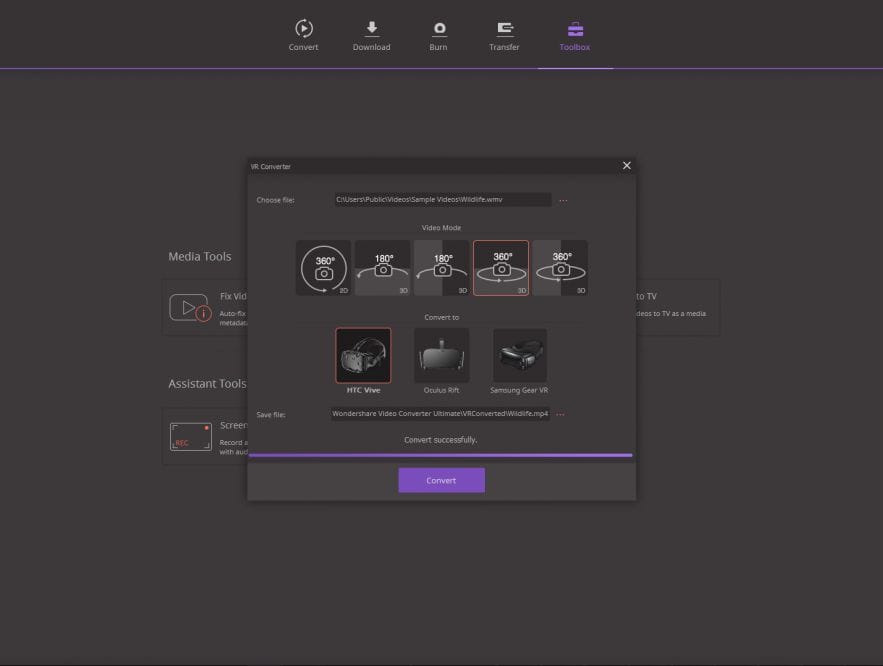 We couldn't test it on an actual headset but here it is, not sure what the difference is:
The software has a built-in video editor which allows you to do things like, cropping, trimming the video, changing the rotation, applying a filter, adding watermarks, adding subtitles, add audio and also like any other video editing tool you can add special effects too.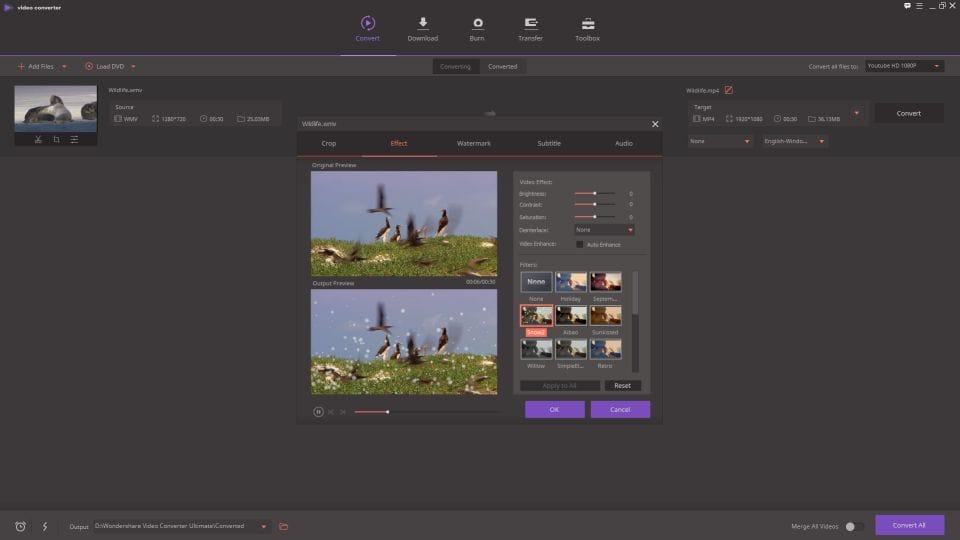 There was another features I didn't include in the video and it was the ability to Download online videos or media. This includes videos that has a URL like YouTube, Vimeo, Dailymotion and many others. It's a pretty good feature to have especially if you need to backup or download videos that are published online for editing purposes.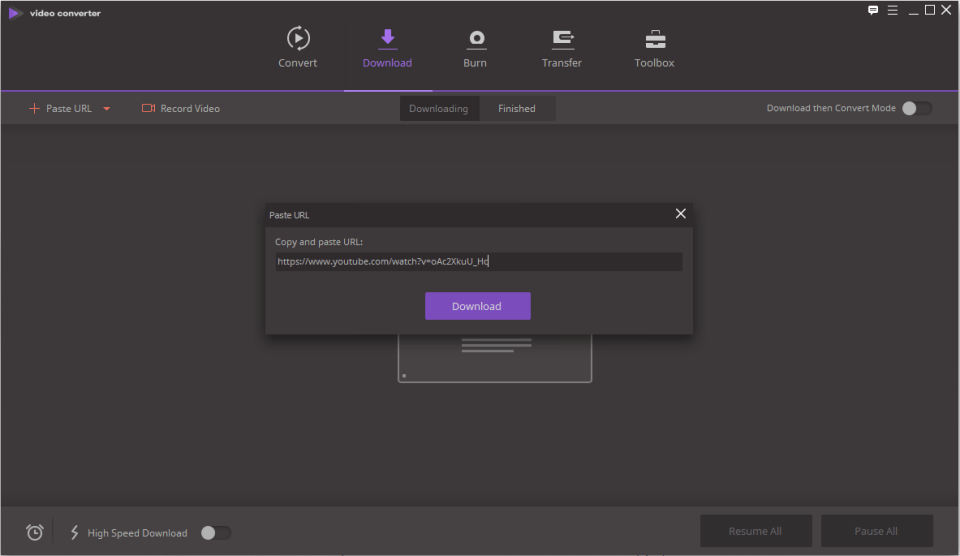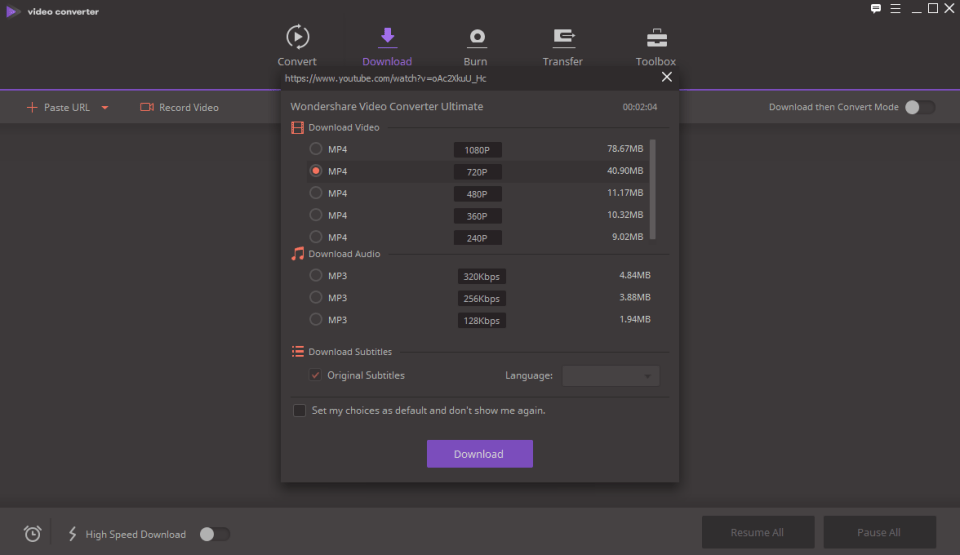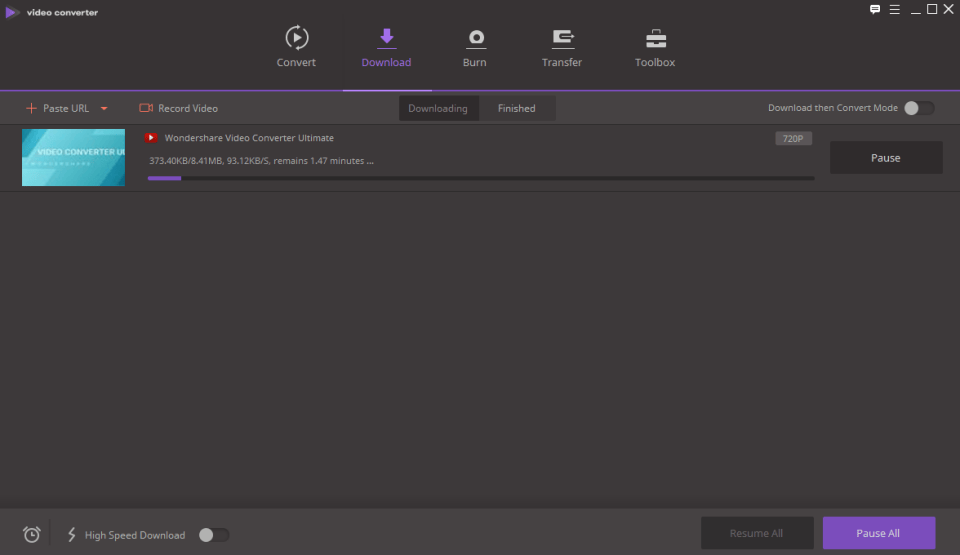 If you ever wanted to create a GIF from a video or photos, then the Video Converter is your answer. You simply add the videos and then make some simple changes to the settings – that's it!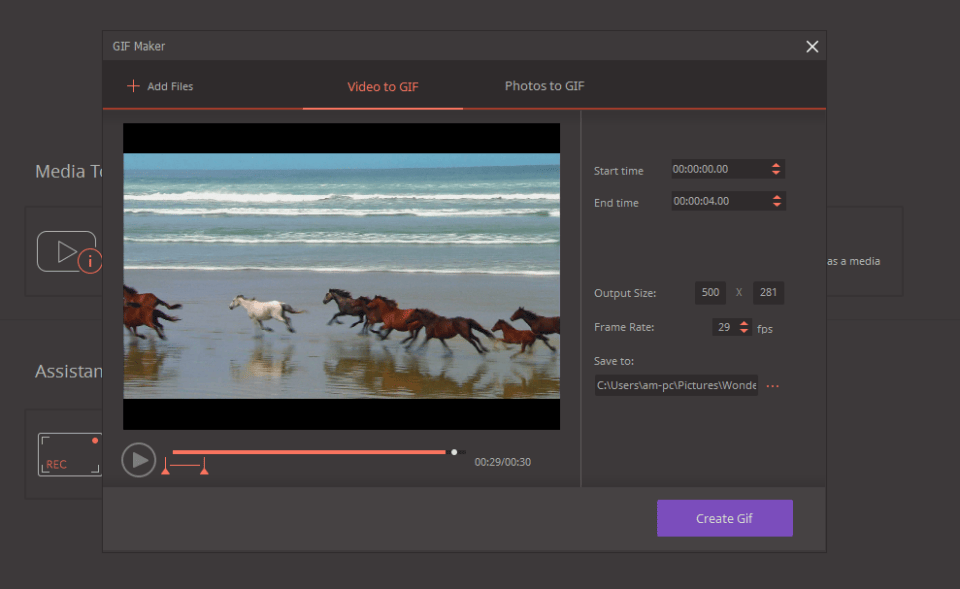 You have a number of options like changing the start and end time. I just needed about 4 seconds for the GIF and here's the result:
Overall, Wondershare Video Converter Ultimate simply does it's job in a very efficient and easy way. It is my GO TO software tool for converting any time of video. There is a trial version you can download from their website.

DO YOU LIKE WHAT YOU'VE READ?
Join our subscription list and receive our content right in your mailbox. If you like to receive some Great deals our Freebies then subscribe now!
OTHER ARTICLES YOU MAY LIKE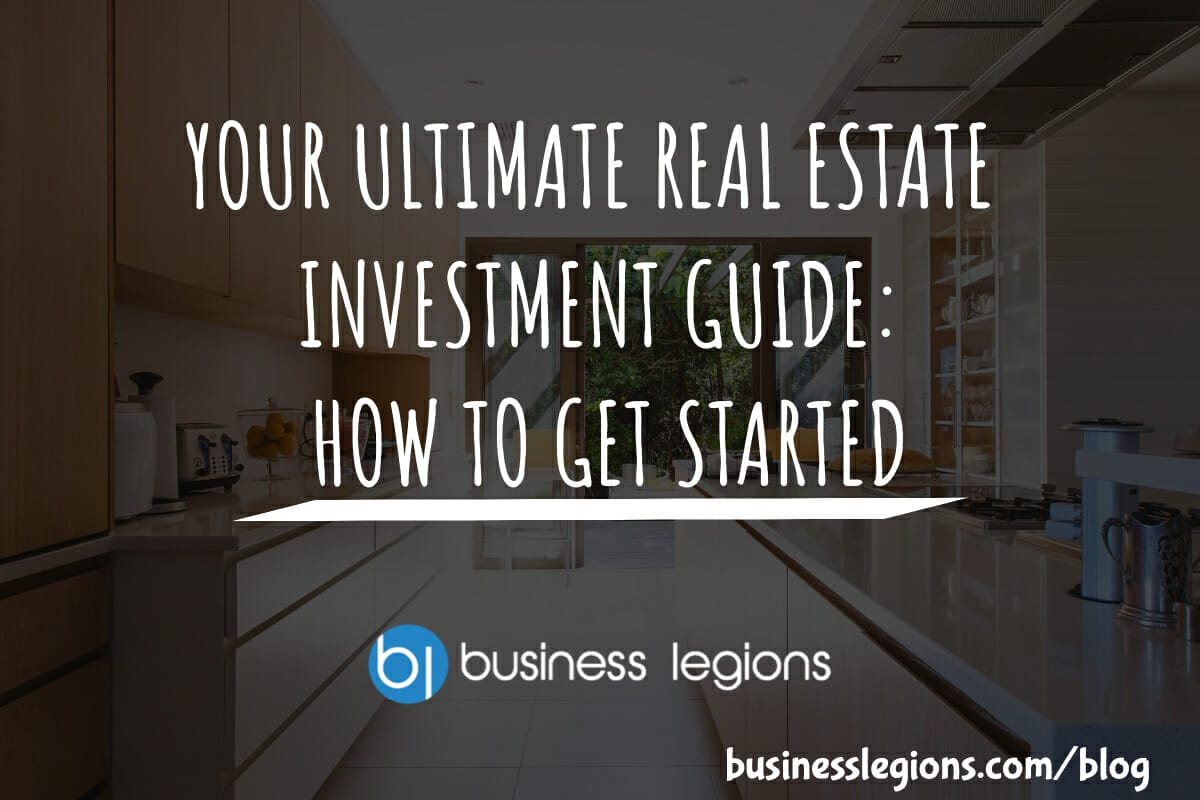 Real estate has long been considered one of the most solid and rewarding forms of investment. It offers the potential for substantial returns, passive income, and portfolio diversification. If you are a newcomer to the world of real estate, you are in the right place! This guide will provide you with valuable insights on how […]
read more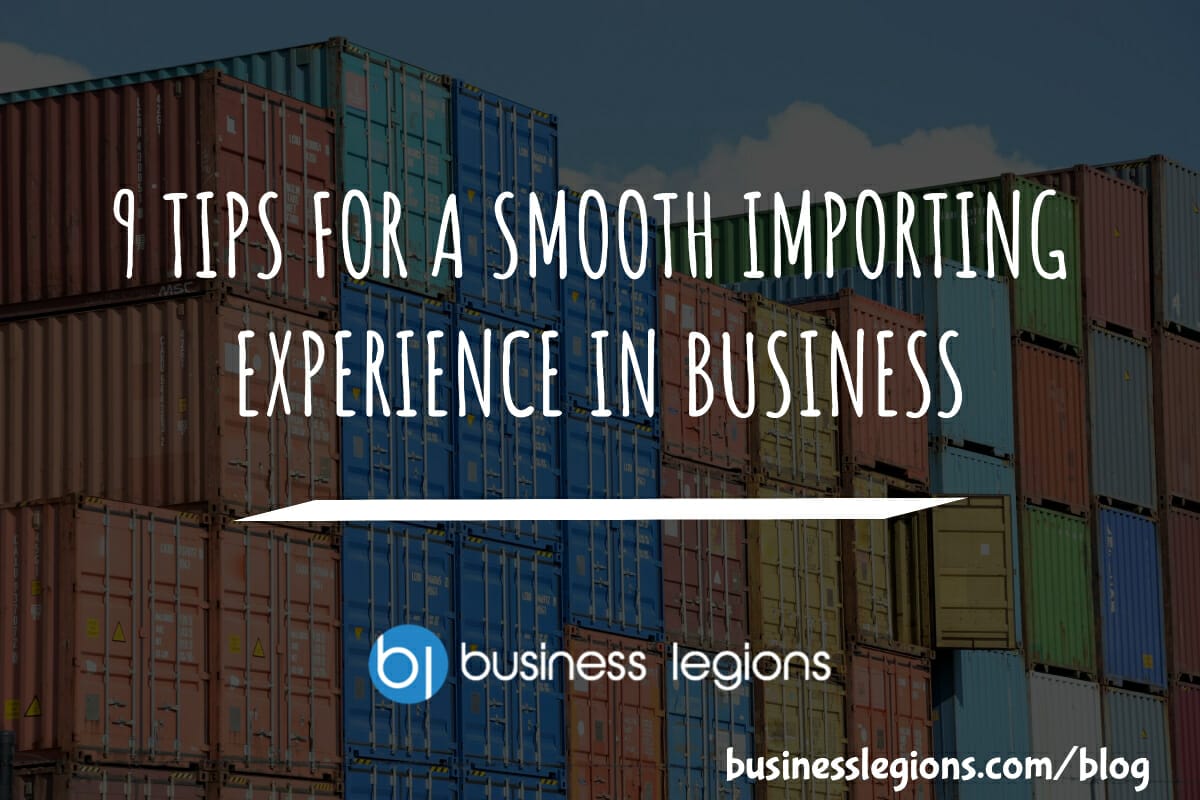 The import and export business majorly depends on the rules and regulations of the two countries involved. And that's exactly what makes it even more intimidating for beginners. However, sometimes, for established brands, clearing customs can be troublesome. So, what's the matter that can impact the overall processing? Well, there are certain things that play […]
read more