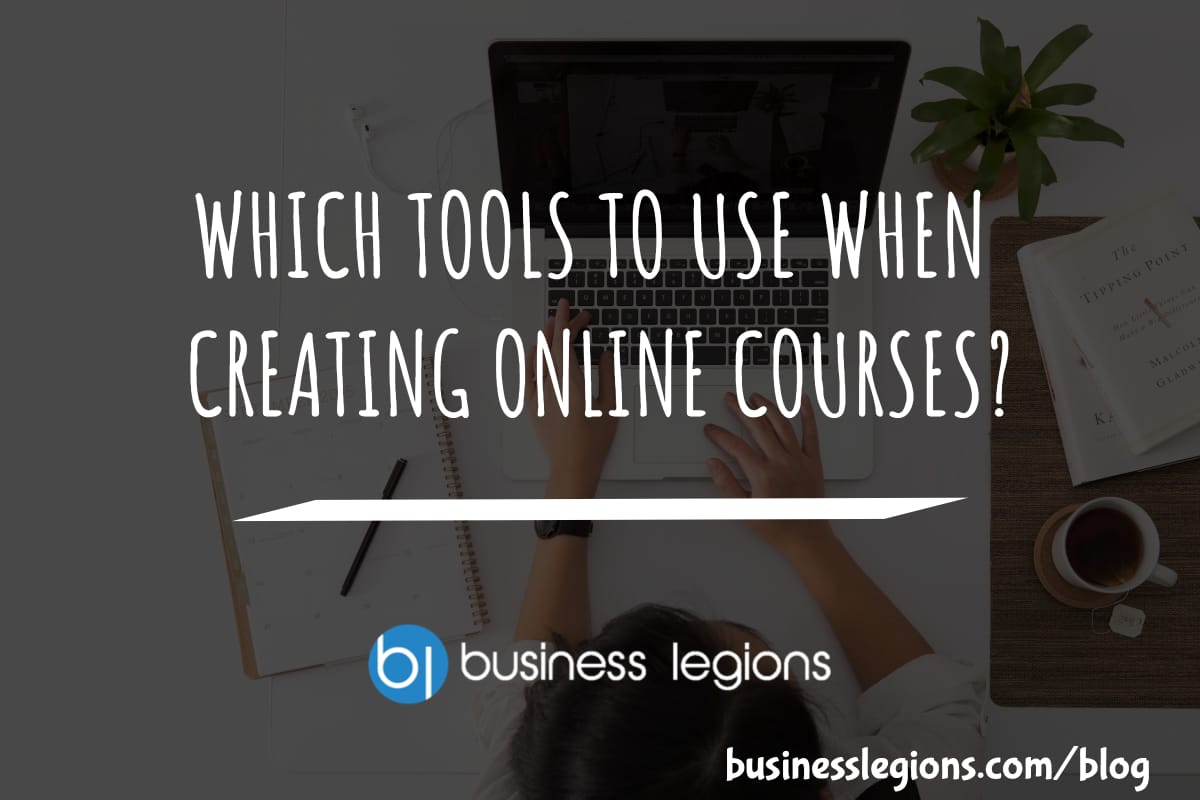 Online education has quickly become a widespread tool for any student around the world. It's convenient, affordable, and allows for greater access to education for those who don't have the opportunity to attend the courses at a physical location. Online courses are also a great way to supplement traditional education, allowing students to experience more subjects, such as art, history, math, and science beyond their curriculum. Online courses are great for those just starting out in their career or those changing careers altogether.
With the widespread adoption of online learning, many online instructors are creating online classes or online courses. However, there are some tools you can use when creating online courses. Whether you are creating an online class, online course, or learning management system (LMS), there is a range of tools you can use. Some of these tools include 1) a learning management system, 2) a virtual classroom, and 3) assessment tools and finally the most import is the ability to sell these courses and make money.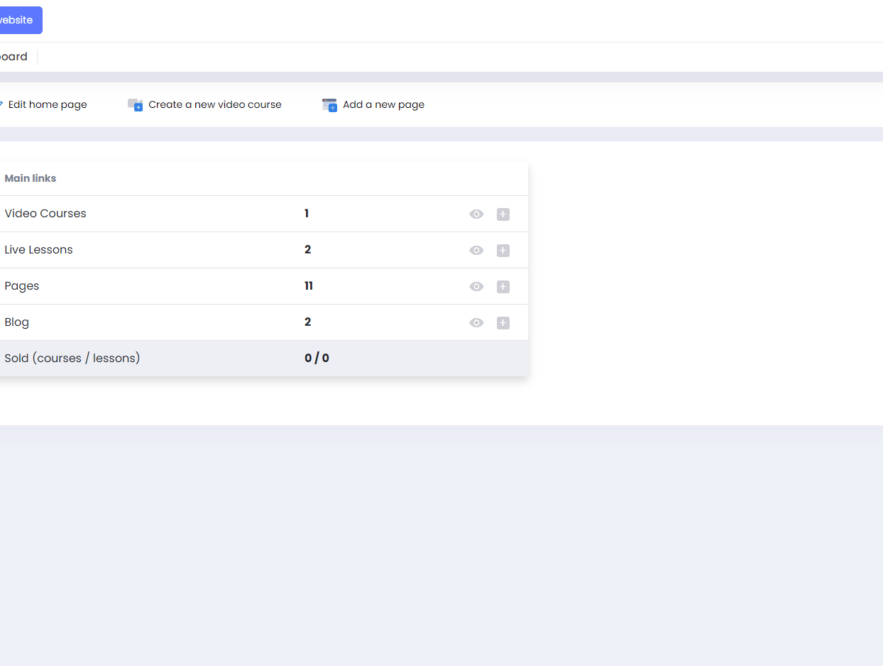 If you need to quickly get your courses published and start making some money then Uteach is the tool you need. Some of the features Uteach offers are:
Create and sell video courses
Turn your knowledge into income with online courses and offer additional products on the side such as e-books, workshops, etc.
Automate Your Teaching Process
Create live training sessions of any length. Rest assured that your automated website on Uteach will save you time by completing follow-ups, checking quizzes, sending out e-mails, and more!
Create knowledge checking quiz, award certificate
No need to waste any time on checking quizzes manually and creating certificates-we've got it all covered by automating everything for you.
Organize hybrid online and offline learning experiences
The most popular teaching method in the world. Meet your students offline using automated tools of live lessons.
With Uteach, you're building a complete website including Blog articles, Forms, Video courses, Live Lessons and website pages.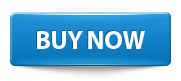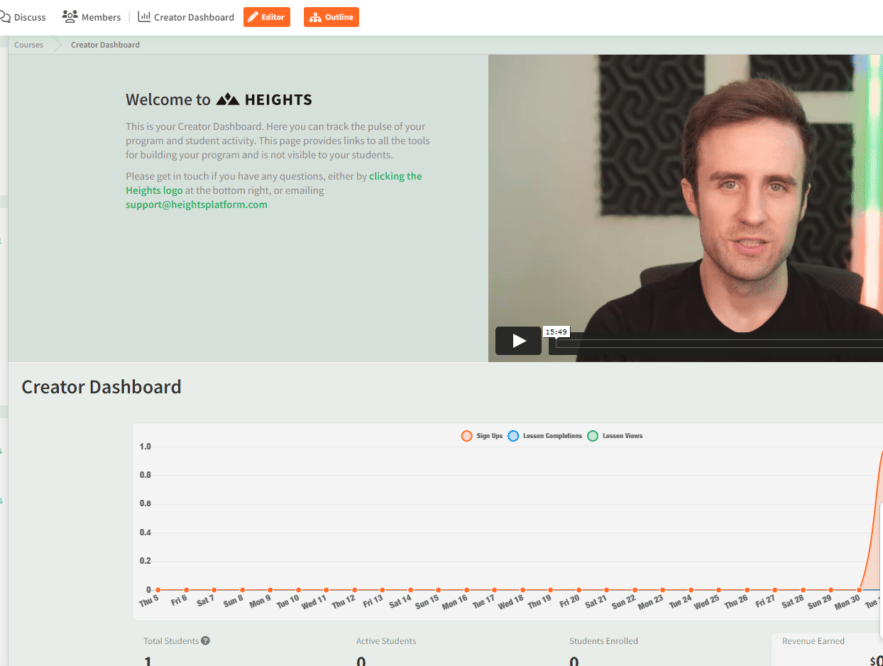 Here's another great tool for those that just want to build and sell brilliant Online Courses and also Digital products.
These are some of the features with the Heights platform:
payment processing
content management
email marketing
white-label branding
outstanding support
student analytics
world class hosting
customizable landing page
lead tracking support
There are so many other features as well and the only way to know the full benefits is to play around with the dashboard.
These platforms also integrate with the Stripe and PayPal gateways so collecting money from your members and students is easy. Please note that both charge a fee for each transaction.
There is currently a lifetime deal so get it before it expires!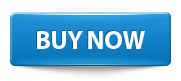 I will also plan to use one of these tools to launch my own Affiliate Marketing courses in particular HOW TO BUILD AFFILIATE STORES.
DO YOU LIKE WHAT YOU'VE READ?
Join our subscription list and receive our content right in your mailbox. If you like to receive some Great deals our Freebies then subscribe now!
OTHER ARTICLES YOU MAY LIKE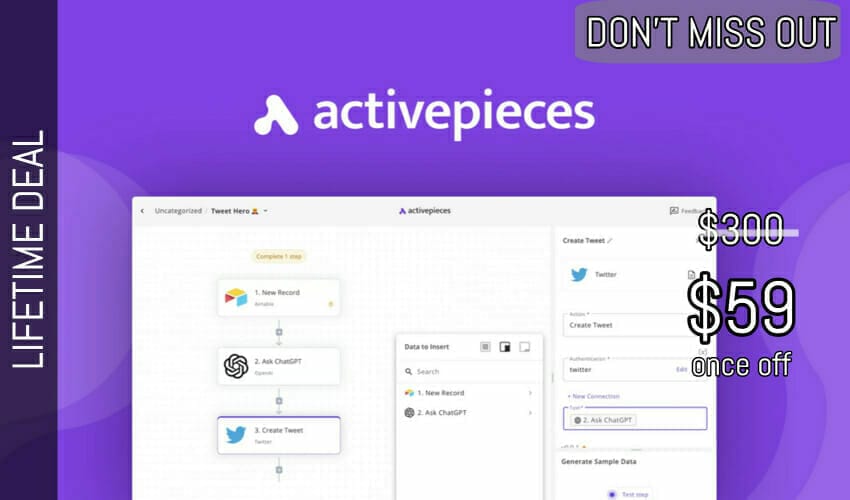 Activepieces Lifetime Deal for $59 Activepieces is a no-code tool designed to help you automate marketing, sales, customer service, and internal processes. Create automations for marketing, sales, customer support, and internal operations using 100+ apps and pre-built templates Take advantage of the ChatGPT integration to scale your SEO and social media content, as well as […]
read more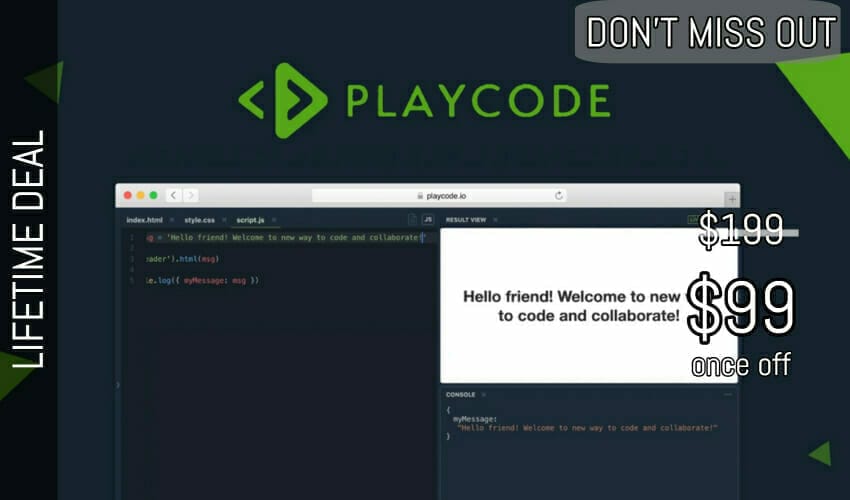 PlayCode Lifetime Deal for $99 PlayCode is a web-based application that offers a fast and simple way to test and experiment with JavaScript code. It features a real-time result view and console, allowing users to quickly see the outcome of their code changes. With PlayCode, users can easily write and debug JavaScript code directly in […]
read more