Staying ahead of the curve is crucial for businesses to maintain a competitive edge. One such area that has witnessed significant advancements in recent years is image automation. With an ever-increasing demand for visually appealing content across various platforms, it has become imperative for organizations to streamline their image creation process efficiently and effortlessly. In this article, we will introduce you to a game-changing image automation tool that is poised to revolutionize your workflow and catapult your visual content to new heights. Whether you are a novice or an experienced professional, this tool is a must-try for anyone seeking unparalleled efficiency and stunning visuals. Prepare yourself as we dive into the exciting realm of cutting-edge image automation technology You need to try Picnie and you can get the deal here from Appsumo.
Streamline your image creation process with Picnie
Picnie is a revolutionary image automation tool that will transform your creative workflow with no code. You can improve your design process at large scale with the automation and API features. With its intuitive interface and powerful features, creating stunning visuals has never been easier.
Here's why you should consider using Picnie for all your image creation needs:
Efficient Template Management: With Picnie, you can easily organize and access your templates in one central location. Say goodbye to hunting through folders or scrolling endlessly through menus – simply search for the template you need and start customizing.
Drag-and-Drop Editor: No design experience? No problem! Picnie's drag-and-drop editor allows even beginners to create professional-looking images effortlessly. Simply choose elements from the library, drag them onto the canvas, and arrange them as desired.
Time-Saving Automation: Why spend hours manually resizing or adjusting images when Picnie can do it for you? Save valuable time by utilizing Picnie's bulk editing capabilities, which easily apply changes across multiple images simultaneously.
With its user-friendly features and time-saving benefits, it's no wonder that businesses of all sizes are embracing Picnie as their go-to image automation tool. Try it today and see the difference for yourself!
Features of Picnie
Picnie is a powerful tool that offers a range of features designed to streamline and simplify automated image tasks. With its intuitive interface, users can easily upload and manage large volumes of images. The tool supports various image formats, including JPEG, PNG, and TIFF, allowing for flexibility in editing and processing. This makes it an ideal choice for businesses that deal with a large number of images on a regular basis.
One key feature of Picnie is the ability to automate resizing and cropping. With this feature, users can easily adjust the size and dimensions of images to fit specific requirements without having to manually edit each image. This is particularly useful for businesses that need to resize images for different purposes, such as web pages or social media platforms. Picnie intelligently adjusts images to fit specific dimensions or aspect ratios, eliminating the need for manual resizing.
Another useful feature of Picnie is its ability to batch process images. This enables users to apply edits to multiple images simultaneously, saving time and effort. With batch processing, users can apply the same edits to multiple images, making it easy to create a consistent look and feel across all images. This is particularly useful for businesses that need to edit a large number of images for marketing or advertising purposes.
In addition to these features, Picnie also provides users with a range of tools for editing and enhancing images. These include tools for adjusting brightness and contrast, cropping, and adding text and graphics to images. With these tools, users can easily create professional-looking images that are optimized for their specific needs. Overall, Picnie is a powerful tool that can help businesses streamline their image editing and processing workflows, saving time and effort while producing high-quality results.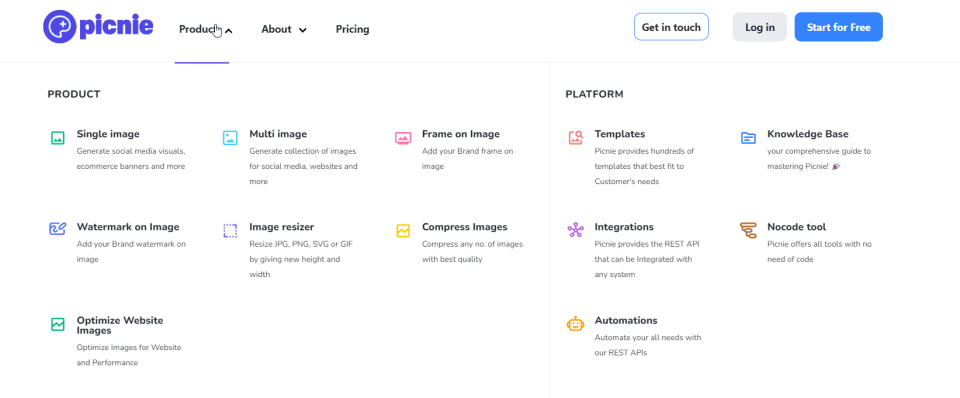 Benefits of Picnie
By using Picnie as an image automation tool, users can experience significant benefits in terms of time savings and efficiency. Automating repetitive tasks with this tool eliminates the need for manual editing, freeing up valuable resources for other important activities. Picnie's powerful and intuitive image processing capabilities make it an excellent choice for businesses of all sizes and industries.With Picnie's accurate resizing and cropping capabilities, users can ensure consistent visual quality across their images without spending excessive time on adjustments. This not only enhances brand consistency but also creates a professional appearance that resonates with audiences. Picnie's advanced image recognition technology enables users to automatically detect and adjust the size and shape of images to fit within predetermined dimensions, making it easy to create images that are optimized for different platforms.
Moreover, the ability to process multiple images at once through batch processing significantly speeds up workflows while maintaining high-quality results. Users no longer have to edit each image individually but can instead rely on automated processes provided by Picnie. The platform also offers a range of customization options, allowing users to tailor the tool to their specific needs.
Picnie is a powerful and versatile image automation tool that offers a range of benefits for businesses of all sizes. From time-saving features to advanced image processing capabilities, Picnie makes it easy to create high-quality images that are optimized for different platforms. With its collaborative features and cloud-based infrastructure, Picnie is an excellent choice for teams looking to streamline their workflows and improve their productivity.
If you're looking for an efficient way to automate your workflow, then look no further than Picnie. With its wide range of integrations, including Google Sheets, Pabbly Connect, Make.com, Rest API, webhook, and CSV files, Picnie makes the automation process incredibly easy and hassle-free. Whether you're managing a large project or just trying to streamline your daily tasks, Picnie's integrations can help you save time and increase efficiency. Give it a try today and experience the convenience and power of automation at your fingertips!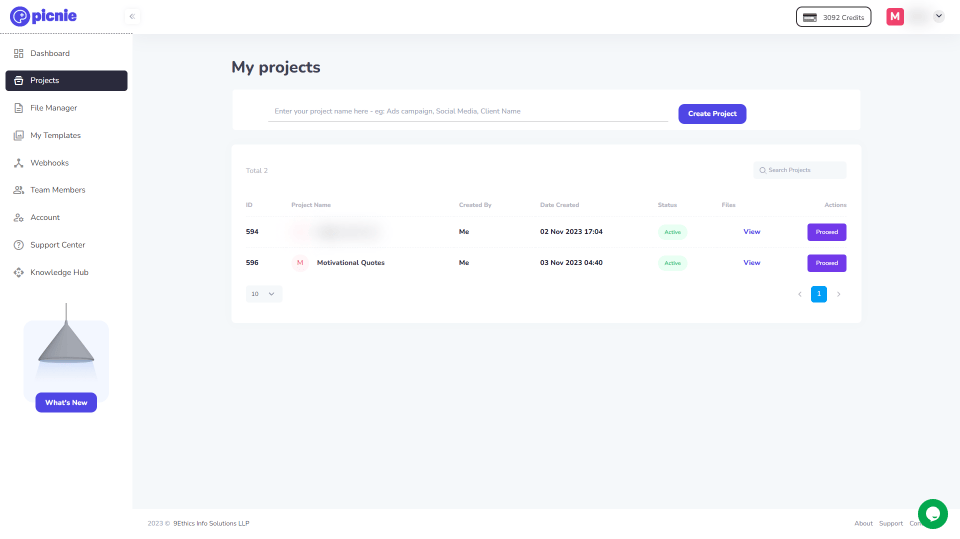 Enhance your visual content effortlessly with Picnie: A step-by-step guide
Step 1: Sign up for Picnie
First, sign up for an account on the Picnie website by providing your email and creating a password. It only takes a few minutes to get started.
Step 2: Choose your image type
Select the type of image you would like to create from the wide range of options available on Picnie. Whether it's social media posts, blog graphics, or presentations, there's something for everyone.
Step 3: Customize your design
Modify the design elements such as colors and fonts according to your preferences using simple drag-and-drop features. Experiment with different combinations until you achieve the desired look.
Step 4: Add personalized content
Easily add text or other visual elements like logos or icons to make your design more unique. Provide engaging captions or headlines that effectively convey your message.
Step 5: Download and share
Once you're satisfied with your creation, download the high-resolution image file in various formats suitable for both online and offline use. Share it effortlessly across multiple platforms – websites, social media channels, email campaigns – without any hassle.
When you choose a plan, you'll be given credits which you can use every time you generate an image. The number of credits you receive depends on the plan you purchase.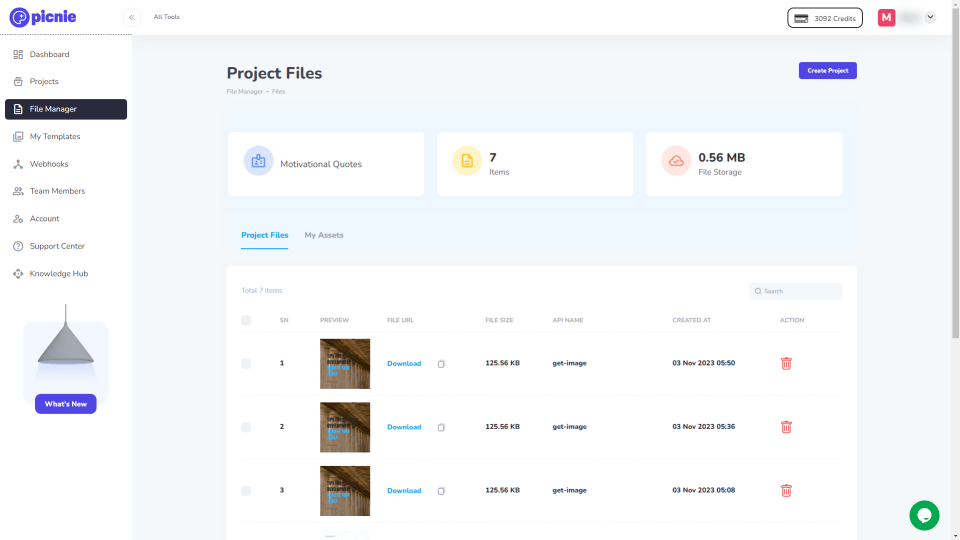 DO YOU LIKE WHAT YOU'VE READ?
Join our subscription list and receive our content right in your mailbox. If you like to receive some Great deals our Freebies then subscribe now!
OTHER ARTICLES YOU MAY LIKE
Entrepreneurship has become a global phenomenon, with individuals from all walks of life striving to turn their passions into successful businesses. However, the journey to becoming a successful entrepreneur is filled with numerous challenges and obstacles. This is where Foundr comes in, a leading platform that is dedicated to empowering entrepreneurs worldwide. With its unmatched […]
read more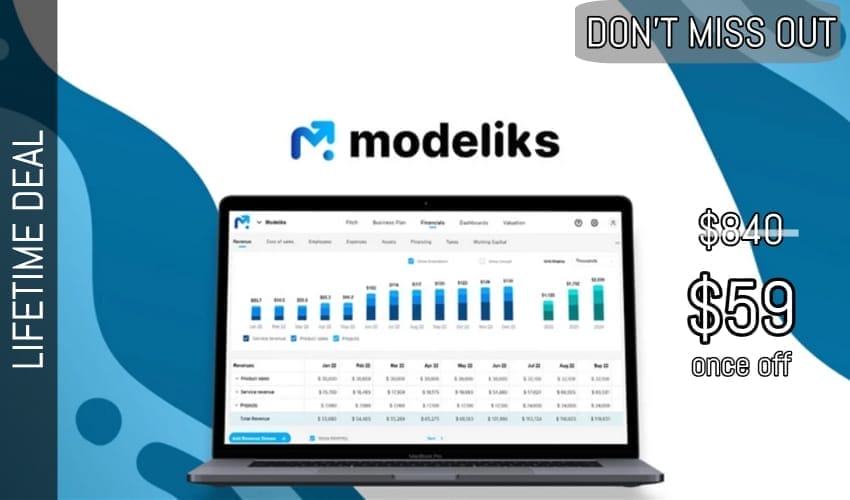 Modeliks Lifetime Deal for $59 Modeliks offers software for startups & SMEs to create financial plans, pitch decks, and business plans. Guided business planning software with no experience required Advanced business planning, but simplified Best for Consultants, Entrepreneur-curious, Small businesses Alternative to Google Sheets, Microsoft Powerpoint Lifetime deal access to Modeliks All future Fund Plan […]
read more