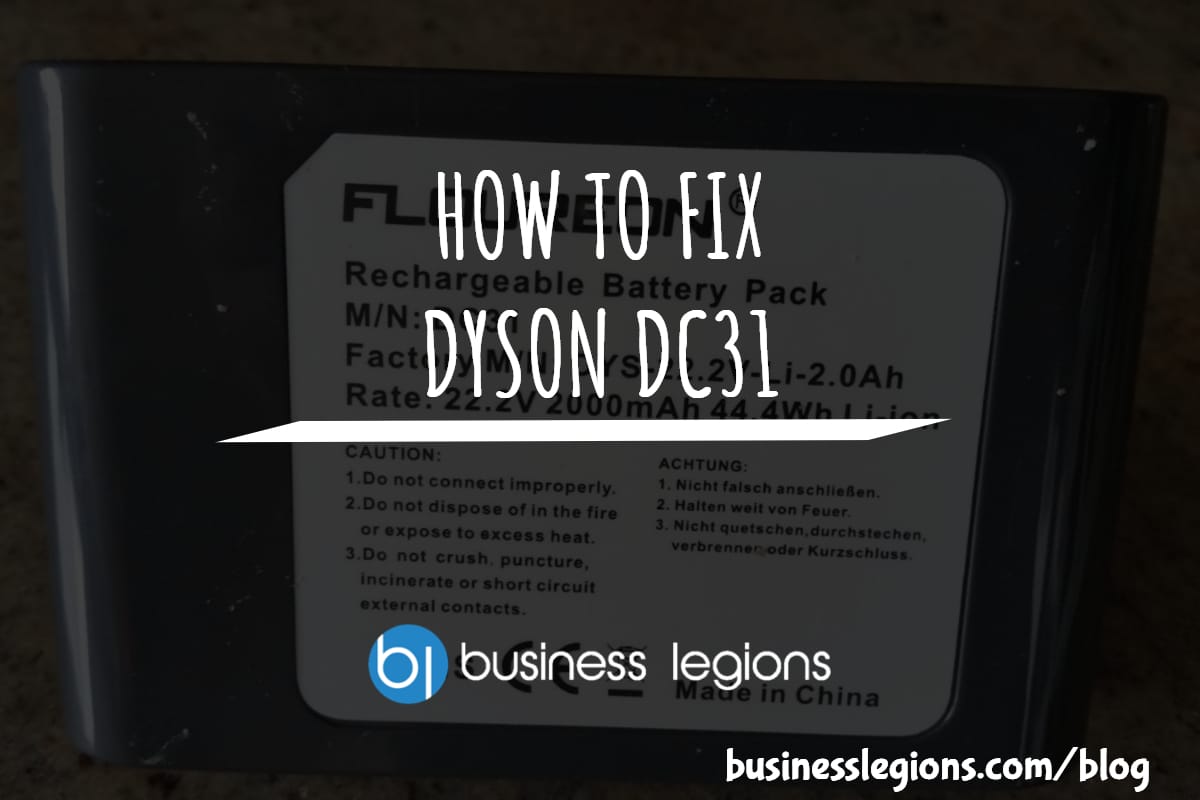 As we all know, the Dyson vacuum cleaners are one of the best vacuum cleaners on the market. We have the Dyson DC31 handheld and the Barrel version (paid almost $1k for this). The handheld version has been playing up in the past couple of months and the wife was getting really annoyed – she wanted to replace it and I wanted to fix it.
Here is a video I captured of the actual problem:
PROBLEM
The problem was that the unit will automatically shut off after less than 2 minutes usage. When using the MAX option it would be even less than that – the battery was fully charged so I thought it couldn't be an issue with the battery. If you released the trigger and then try again it would also last for another few minutes and you had to keep doing that – yes it did get really annoying.
WHAT I TRIED
I pretty much tried everything that people suggested on the Internet. I tried cleaning the connectors for the battery and also for the barrel.
I tried turning the filter upside down – apparently, it had something related to the connectors.
FIX
So after trying everything I decided to see if replacing the battery solved the problem. The genuine Dyson battery was too expensive, pretty much not worth buying so I found a replacement which you can buy from Amazon. VOILA!!! Replacing the battery fixed the issue!!! I couldn't believe it, saved money, saved the planet and now wife is happy (well sort of I think she would have prefered to buy a brand new Dyson).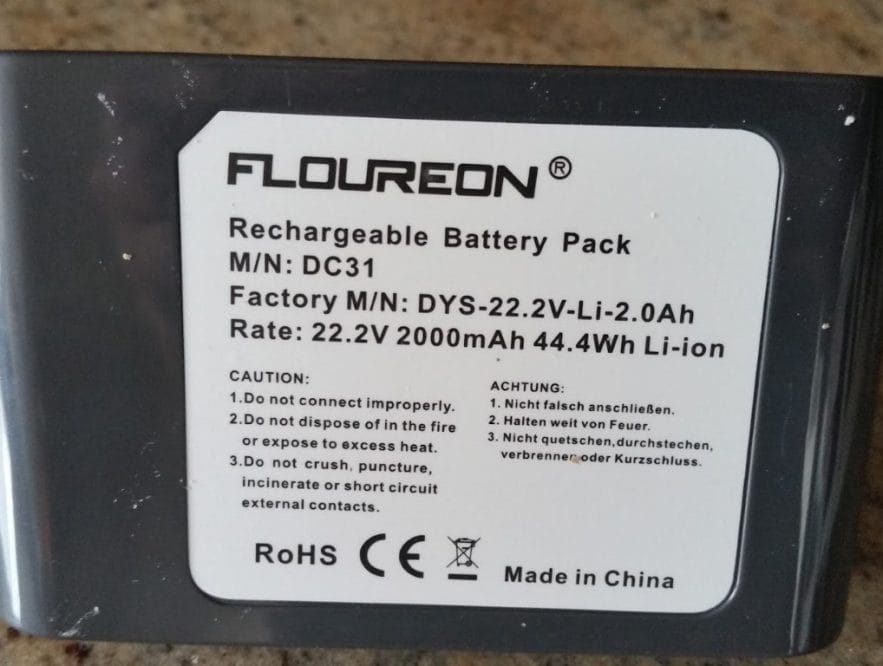 The brand is Floureon 22.2V 2000mAH Capacity Rechargeable Li-ion Battery for Dyson Handheld Vacuum Cleaner DC31 DC34 D35 DC44 DC45
Here's the link: http://amzn.to/2Dgodxz
Let me know how you go and whether replacing the battery fixed your problem. Good luck!
DO YOU LIKE WHAT YOU'VE READ?
Join our subscription list and receive our content right in your mailbox. If you like to receive some Great deals our Freebies then subscribe now!
Our Sponsors
Fitness Mania

Everything to do with fitness products ranging from gym equipment, fitness clothing, protein powder and lots more.
OTHER ARTICLES YOU MAY LIKE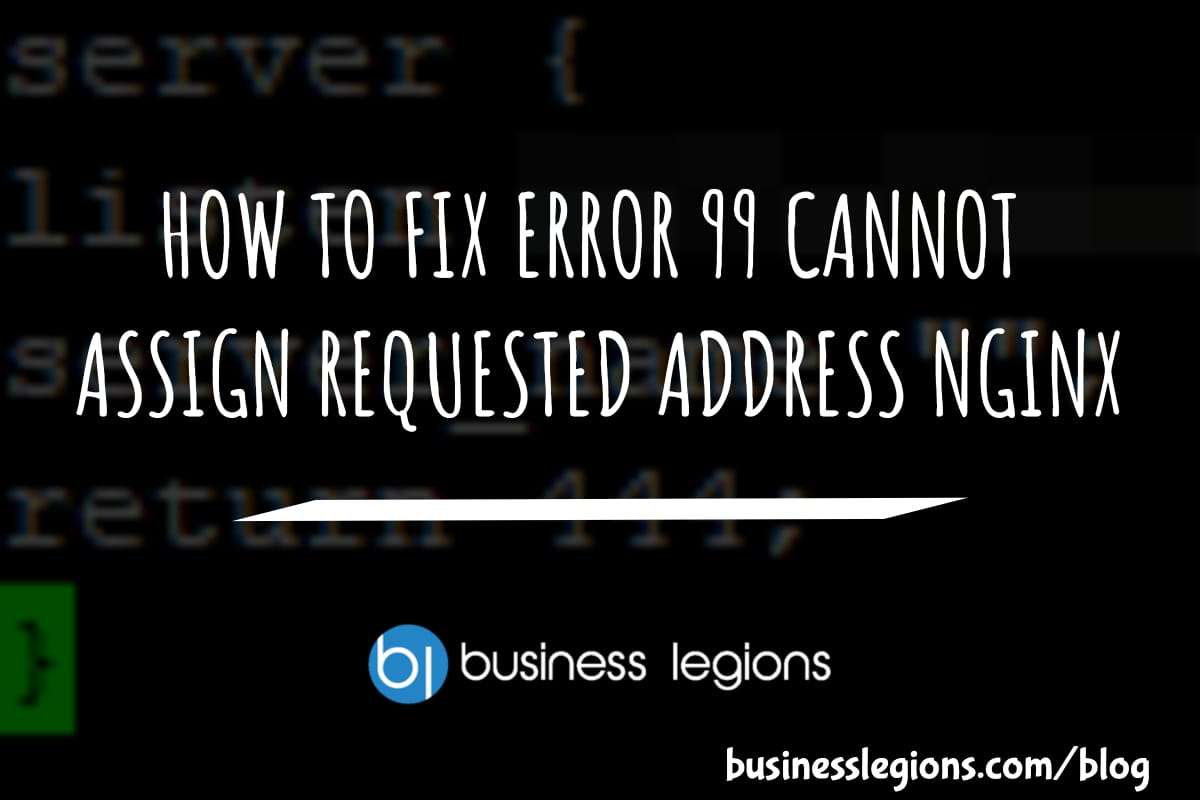 I recently received this error message when I manually started my VestaCP Nginx service: 99: Cannot assign requested address nginx: configuration file /etc/nginx/nginx.conf test failed I tried searching for a solution on Google but none of them helped. After some digging around, I managed to work out what the issue was. A few weeks ago […]
read more
For those of you who don't know, Firefox has an OFFLINE mode where you can use this to display cached content if the website is down. I've managed to create a little batch file that checks whether the website is down and then it loads the OFFLINE website (note you must have previously visited the […]
read more