HOW TO CREATE GREAT LANDING PAGES IN 2020
March 9, 2020 / by Marco / Categories : Business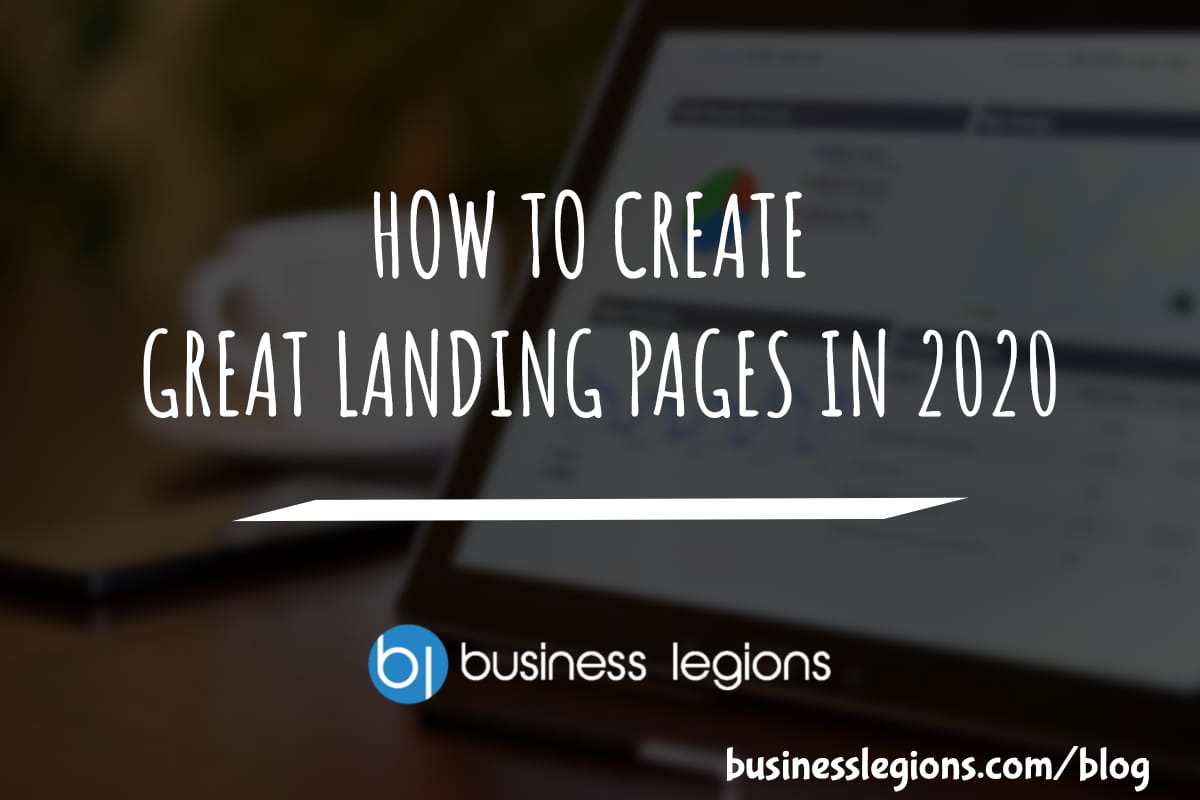 What is a landing page and why do you need one?
When visitors come to your website, the page that they first see is your landing page. Your visitors could have reached that page as a result of organic search, clicking on an ad or an email campaign. Inexperienced sellers usually direct all traffic to the homepage. This is a common mistake. Specific landing pages tailored to different offers are more likely to convert. Such a page converts better than a generic homepage. All the content of the homepage may not be specific to your landing page. 
Say for example, if a user landed on your website after seeing an advertisement about a 50% OFF deal. It is better to direct the user to a carefully-created landing page that articulates the 50% OFF Deal. That landing page will have deal terms, policy terms, rather than the homepage. If the visitor does not see any correlation between the messages on your ad and your landing page, she won't stay.
If your homepage is the right point for some of your visitors to land, you can send your visitors to the homepage. The point here is, that you need to exercise caution while doing so. Make sure your visitor does not feel lost as soon as she lands on your website.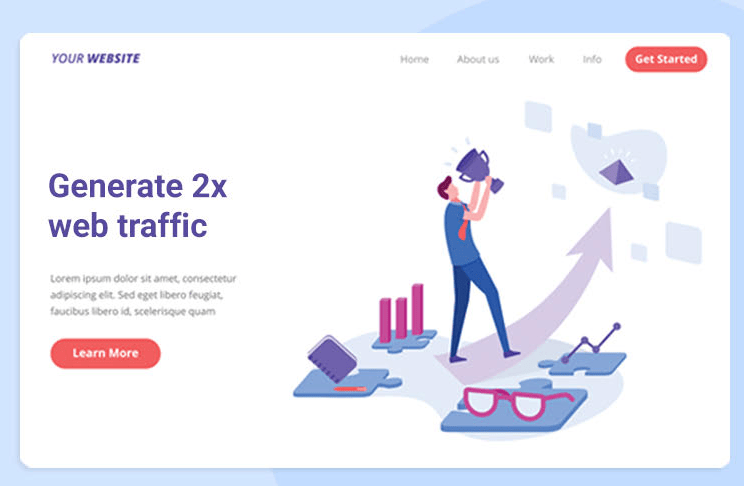 Landing Page Statistics you should know (Source WordStream)
48% of landing pages contain more than one offer
It is advisable to have a unique offering for each landing page. Landing pages can either make visitors sign up or take the desired action or abandon it and leave. If your landing page focuses on a single offer, it will definitely lead to a higher conversion rate.
42% of offer-related graphics on landing pages are not linked
What is the point of having word-class designs if they don't work? Usually, websites spend a lot of effort on graphics and forget to link it to their main CTA. This breaks your conversion funnel causing a low click-through rate.
48% of marketers build a new landing page for each marketing campaign
Having many landing pages is not a problem. As long as you have different landing pages for different campaigns. You cannot use one landing page for two different marketing campaigns. This will confuse the users and they will report it. If you must have many CTAs, that's fine too. You can have many cues to a single campaign focus.
A well-optimized landing page has a great impact on business. With so many landing page design tools, you can create one even if you are not an expert. Follow the following 7 habits of creating a great landing page. 
Fix the broken stuff




Check the functionality of your landing page. Make sure all the CTAs and links work as you want them too.




Design for your audience




People ignore UX designs that ignore people. Design and define your landing pages only for your targeted segments. They only need to bear a design meant for your potential buyers alone. Who is it for ultimately?



Landing pages must be crystal clear
Does your landing page state what your product is all about with clarity? It must have a clear mention of problems it is going to solve and what users need to do next to get benefits from it. Anything else needs a solid reason for inclusion.
Do not tell, Show
The landing pages must communicate what the product does. The message needs to occur as soon as page loads or even before that. Clear Headline and 3 images are all it takes for a visual representation of your product or service.

Focus on customer needs




Landing pages must contain a clear and compelling value proposition. Sales pitches get stitches. Rather focus on solutions and benefits. Find out what problem your potential customers want to do away. Help them enquire more and proceed.




Meet their expectations




Usually, good landing pages set the expectations high. So honoring the promise your page made is as important. Sell the very next stage in the buying process because you cannot sell the whole process at once. If customers expect a great deal from you, make sure you deliver it step-by-step.



Keep it simple.
Test your landing page before you publish it. See if it resonates with the perceived value your product offers. Keep it short and simple with not more than 2-3 number of questions.
Many people that buy online may not be looking for you. Most are more likely to look for the stores that best suit their needs. So, your landing pages must look great. Your pages should meet the needs of potential customers.
Five essential basic elements on any landing page are as follows:
Unique Selling Proposition (USP)

Image/video

Your benefits

Social proof (I will have what she has)

Call-To-Action (with or without form)
A marketing campaign is the ability to define differences. What makes your offers different from your competitors? You must put in place a clear call to action on the landing page. The image is a visual representation of a product you offer. An image helps people better understand the content or approach. To get the most effects, you need to show the context of use. This means showing instead of telling how customers will use it. Your USP is the advantages and features of the products you offer when described in detail. 
Focus on answering this one question – what will you do for me?
What is in it for your users/ visitor/ potential client?
This will help you write a copy that solves the customer's problem with ease. CTA is a label that allows visitors to focus on the elements of a page. It can be a click on a separate button on the form or part of a form for lead generation. Your CTA is critical to conversion, as that's the purpose of the page. In other words, this is what you want the people on your landing page to communicate with. Important considerations are how to design, where to place, and what to say.
Top WordPress landing page plugins
Many WordPress business owners and beginners are not technical experts. They have limited knowledge of coding. That is why we'll be looking at the WordPress landing page plugins. These add-ons include many ready-made templates. As well as drag-and-drop tools to edit or create your landing page from scratch. This gives you the freedom to create a landing page for your marketing campaign. You won't need to hire a developer in this case. You can use templates, create new templates, or create your own designs. You may create a library of design pages for deployment. That said, let's take a look at the best plugins on a WordPress landing page and compare them. Our benchmarks for comparison are flexibility, ease of use and design possibilities.
These are examples
Best landing pages examples
As an example, Mailchimp landing pages are compatible with other campaigns. The landing page is free for all Mailchimp users. So you can create as many pages as possible. First, choose a template and use the login page browser to design and configure the page. It works the same way as an email designer. So you have total control over the designs of your landing pages. And you can add or remove content blocks as needed. But, these landing pages will have Mailchimp mentioned in the URLs. Apart from this, there is no problem whatsoever to use MailChimp for landing pages.
How to create a great landing page in 2020
1. Include relevant, high-quality images.
Bright and impressive images create more engaging pages and provide a better UX. Consider adding visual clues to give visitors what to do next. You can apply the obvious path with arrows. You can try more subtle operations, such as using bright buttons on the page focus.
2. Consistent with your paid advertising
These are about your corresponding messages. When visitors click on any of your promotional campaigns, you've set expectations high. It is important to give them what you promised to give them next. Make sure the copy that caused them to click appears on the landing page. This way, you let buyers or subscribers know that they have found what they want.
3. Purpose: Ease people to register
Shoppers online are more impulsive and are prone to distractions. It's your responsibility to tell them what to do. Emphasizing the importance of your product is useful. Sometimes visitors need an incentive or reminder to buy online. Keep clear call-to-action without looking too helpful. Focus on the benefits of the product by asking people to try it. But you cannot force the product on them. Tell them that you have a solution and what problem your product will solve.
4. Ease searches for important information
Many product landing pages out there are long. It's best to keep short pages and prevent too much scrolling. If your content is appealing and engaging, people won't mind scrolling. On each page, you can have a fixed navigation. Sticky bars are great for landing pages. They get stuck at the top of the browser window when scrolling down. By designing landing pages in this way, visitors can jump to relevant pages of your website. It could be the website's pricing pages, contact us page, customer stories, etc.
5. Choose the best landing page builder
Many tools help create pages, and each tool has its characteristics. The one you choose depends on your eCommerce goals, business and skill level. If you are getting started, choose a page builder with a preloaded landing page template. This will make it easier to design effective landing pages. Drag-and-drop editing can also help you publish your projects fast. Regardless of your skills, make sure you have access to A/B testing. After you publish your landing page, you want to find the browse view, page depth, and CTR. Testing the new landing page with the old one will help you focus on the most effective landing page design. This way, you can create a landing page to meet your long-term conversion goals.
6. Testing your landing page
After setting up a landing page, don't limit your efforts. Keep looking at your statistics and see how it's performing. Do you see the expected conversions? If not, what are the missing gaps to work on? Gather information about your performance before having a landing page. Then use that data as a benchmark and see how the landing page has affected.  You can set up heat maps, session recordings, and user surveys to see if there is room for improvement. Then try different design versions of your landing page to see which version works best. Perform A/B tests over time and optimize your landing pages. This will ensure the best performance of traffic and a high conversion landing page.
7. Have a good user experience (UI/UX) page
A website that is attractive doesn't make it easy to use. Focusing on design and ignoring the usability of eCommerce stores can impact the UX. This will lead to a poor conversion rate. Having clear product categories and subcategories are essential. The level of information on the content and product pages must also be clear. Studies show that if the navigation is not simple, 25% of online buyers leave the site.
8. Too many distractions
Why would you want people to leave your page and go onto Wikipedia? Your pages may have a navigation bar, CTA, links, that can open in a new tab only. You should be aware that the more choices you give people, the more chances they have to make a decision. With a single option, they will most likely leave your page without clicking. Choose an offer for your page. The purpose of the offer is to attract visitors. Have each element of the landing page contribute to its unique purpose. If this is not compatible with the goals, you should take it off. Studies have shown that removing navigation menus can increase conversions by 100%. Another survey shows that only one CTA on your landing page could lead to a higher conversion rate. Having a simple design with large, clear fonts and plenty of white space will project your CTA more.
9. Make it responsive
A lot of shoppers are browsing the Internet on mobile devices. Marketers ignored the appearance of landing pages on smaller screens. Although you can choose to create designs that look good on mobile devices. But it's best to simplify your landing pages to make them more effective on mobile devices. Mobile device compatibility is especially important for pages that target social media posts. 40%  of users make purchases from mobile devices. They even use mobile for reading emails, using social media. Let users complete certain actions on mobile devices.
Conclusion
Landing pages are important to collect business inquiries. Most paid ad campaigns have landing pages that convert visitors into buyers. The challenge is that there are lots of options for creating a landing page. A high-conversion landing page is where you should focus all your effort. This is where customers click and interact with your offer page. It can be functional and produce impressive results if done in an orderly manner with the above tips.
DO YOU LIKE WHAT YOU'VE READ?
Join our subscription list and receive our content right in your mailbox. If you like to receive some Great deals our Freebies then subscribe now!
OTHER ARTICLES YOU MAY LIKE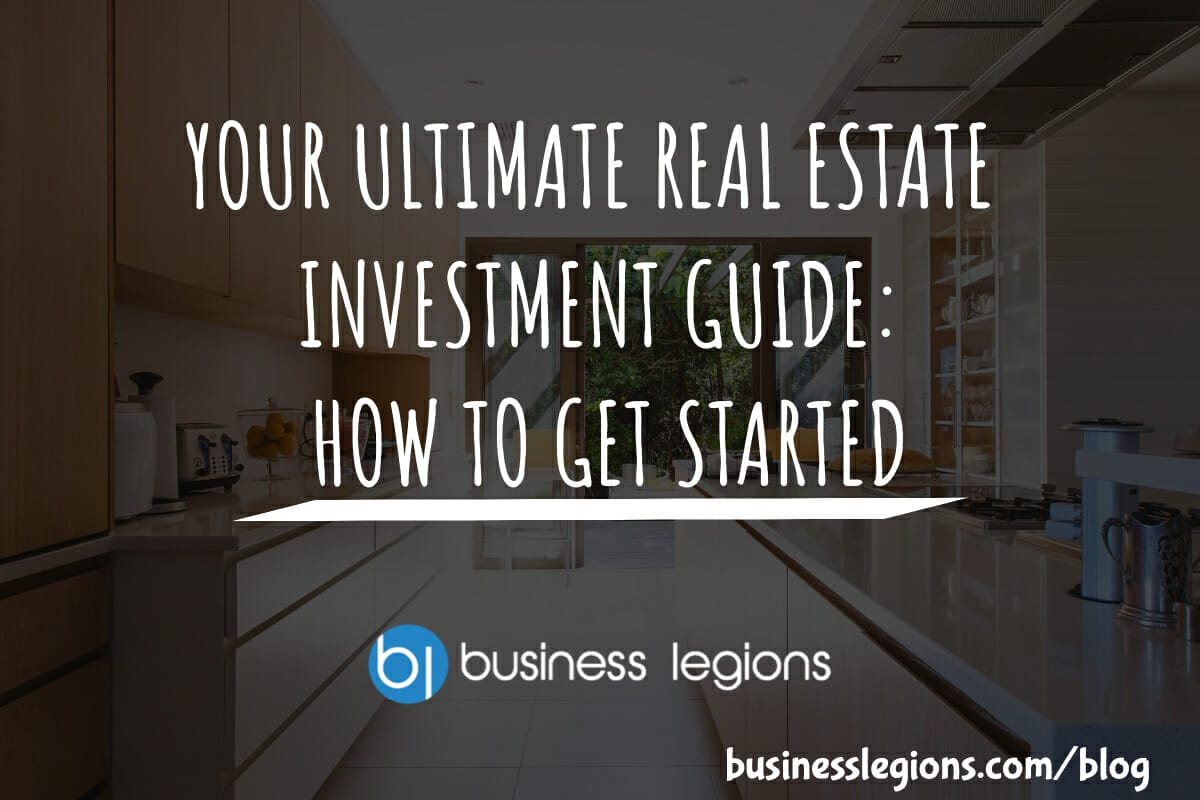 Real estate has long been considered one of the most solid and rewarding forms of investment. It offers the potential for substantial returns, passive income, and portfolio diversification. If you are a newcomer to the world of real estate, you are in the right place! This guide will provide you with valuable insights on how […]
read more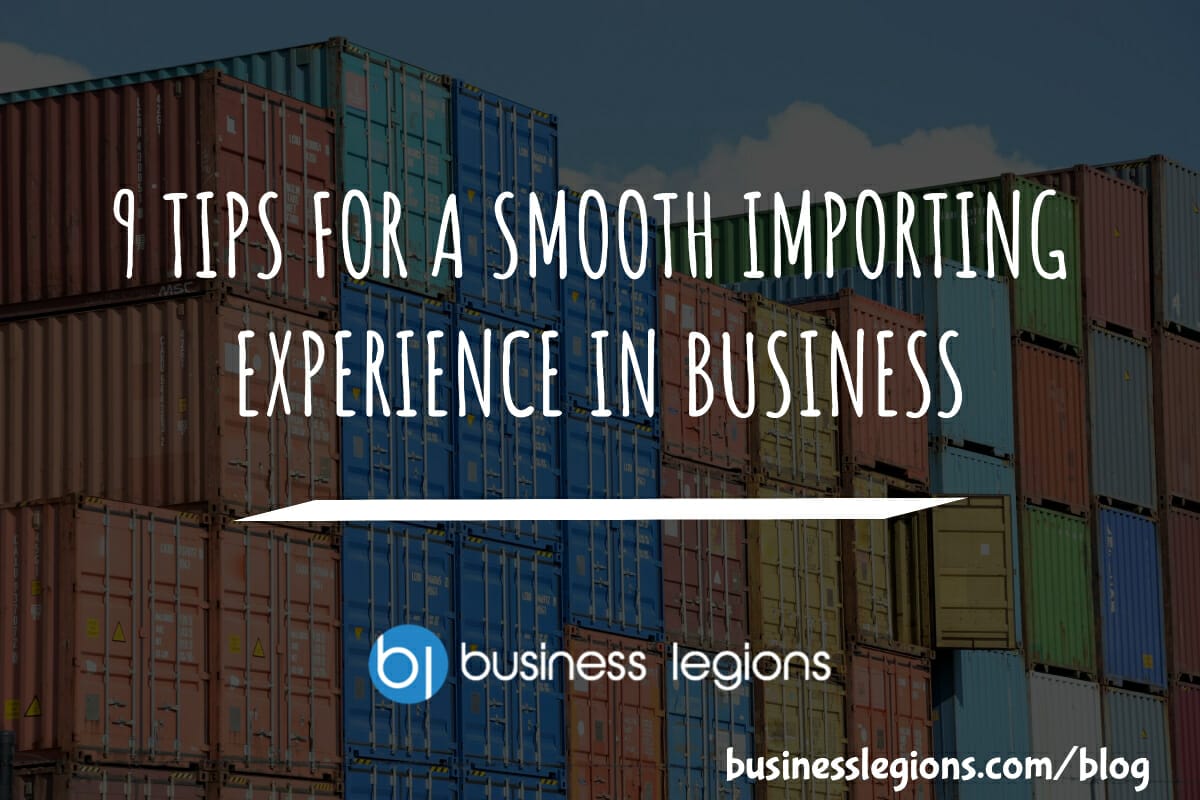 The import and export business majorly depends on the rules and regulations of the two countries involved. And that's exactly what makes it even more intimidating for beginners. However, sometimes, for established brands, clearing customs can be troublesome. So, what's the matter that can impact the overall processing? Well, there are certain things that play […]
read more