9 TIPS FOR A SMOOTH IMPORTING EXPERIENCE IN BUSINESS
August 30, 2023 / by Marco / Categories : Business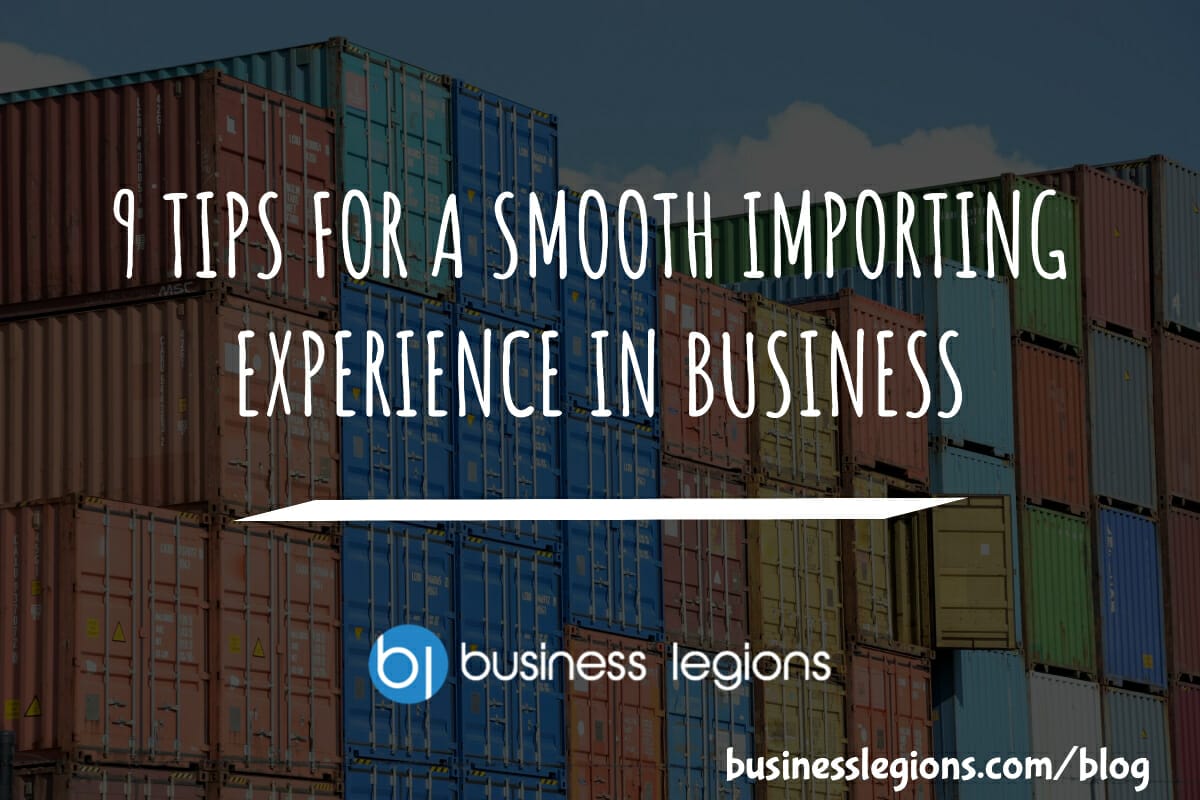 The import and export business majorly depends on the rules and regulations of the two countries involved. And that's exactly what makes it even more intimidating for beginners. However, sometimes, for established brands, clearing customs can be troublesome. So, what's the matter that can impact the overall processing?
Well, there are certain things that play a significant role in streamlining international trade. A smooth importing experience is vital to ensuring the continuous flow of products and materials essential for your business.
So, here are the most commonly used expert tips to help you manage your importing process efficiently and effectively.
Let's dive in!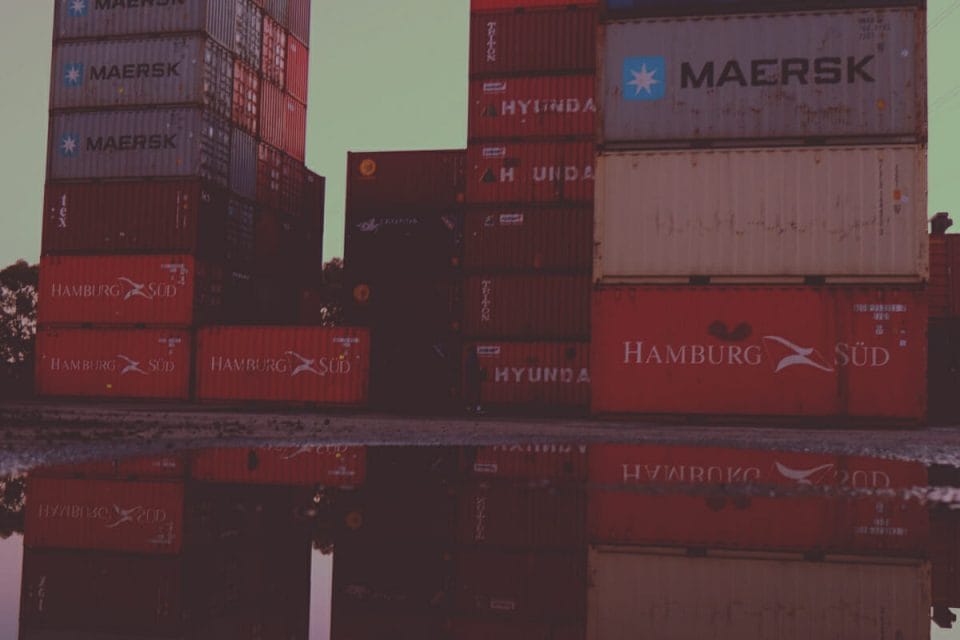 1. Research Your Supplier
Before finalizing a deal with any supplier, it's essential to investigate them thoroughly. This entails examining their historical performance, reading feedback from other clients, verifying relevant industry certifications, and identifying any potential warning signs.
By doing this, businesses can measure a supplier's reliability and ensure that they uphold quality and delivery standards. Investing time in researching suppliers can prevent potential financial losses and safeguard a company's reputation.
2. Understand Importing Regulations and Restrictions
Each country has unique regulations governing imports, which might include certain duties, taxes, and even restrictions on particular items. Ignoring these can result in penalties, seizure of goods, or legal complications.
To avoid such hurdles, businesses should take the time to understand and comply with these rules. Being well-versed in a country's importing laws ensures smooth transactions and keeps unnecessary expenses at bay.
3. Invest in a Reliable Customs Broker
Importing isn't just about purchasing goods; it involves navigating the intricate maze of international trade regulations. This is where import brokerage solutions become invaluable. These professionals specialize in clearing goods through customs, handling required paperwork, and dealing with associated duties and taxes.
Connecting with a reputable broker ensures your imports are processed efficiently, saving time and reducing potential complications.
4. Ensure Proper Documentation
In the import realm, documentation is king. The right papers validate the legitimacy of a shipment. Key documents, such as the Bill of Lading, Commercial Invoice, Packing List, and Certificate of Origin, are universally required.
Mistakes or omissions in these papers can result in delayed shipments, additional costs, or even confiscation of goods. Therefore, ensuring all documentation is accurate and complete is paramount to a hassle-free importing experience.
5. Plan for Delays
There are a lot of things that can go wrong with the global supply chain, like bad weather, political events, strikes, or problems with customs. Even with the most thorough planning, unexpected delays can and will happen.
It's wise for businesses to factor in such possibilities by having flexible timelines. By anticipating potential setbacks, companies can adjust their strategies and maintain a steady flow of goods.
6. Stay Updated on Currency Exchange Rates
Currency values fluctuate daily, and these fluctuations can significantly influence the cost of imports. If not monitored, businesses might end up paying more than anticipated or facing unexpected financial losses.
It's essential to be aware of these rates and consider financial tools like hedging strategies or forward contracts. Such instruments can provide protection against undesirable shifts in currency values.
7. Establish Clear Communication with Suppliers
Communication forms the backbone of any successful business relationship. It's vital to maintain open channels with suppliers to discuss expectations, clarify doubts, and address concerns.
Understanding delivery timelines, product specifications, and other crucial details can prevent misunderstandings. Regular check-ins and updates ensure both parties are aligned, leading to smoother transactions and timely deliveries.
8. Regularly Review and Update Your Importing Strategy
The landscape of international trade is ever-evolving, driven by geopolitical events, economic shifts, and technological advancements. What worked a year ago might not be optimal now.
So, for businesses to remain competitive and efficient, it's crucial to revisit and refine their importing strategies regularly. Adapting to the latest trends and challenges ensures businesses remain agile and proactive in their approach.
9. Consider Quality Control Measures
Ensuring the quality of the imported goods is paramount for maintaining your business reputation and customer satisfaction. Implement regular quality checks either by visiting the manufacturer directly or by hiring third-party inspection services.
Checking the quality before shipment can save considerable costs and time associated with returns, replacements, and potential damage to your brand's reputation. It's always better to detect and rectify issues at the source rather than after the goods have landed.
Summing Up
Import or export may sound challenging, but you need to understand that it is not as difficult as it may appear. The methods or areas discussed above can help you focus on the required areas of your business. However, if you still find getting through the import procedure difficult, you can have experts by your side. After all, it is a crucial aspect of any business, and many future endeavors depend on the same.
DO YOU LIKE WHAT YOU'VE READ?
Join our subscription list and receive our content right in your mailbox. If you like to receive some Great deals our Freebies then subscribe now!
OTHER ARTICLES YOU MAY LIKE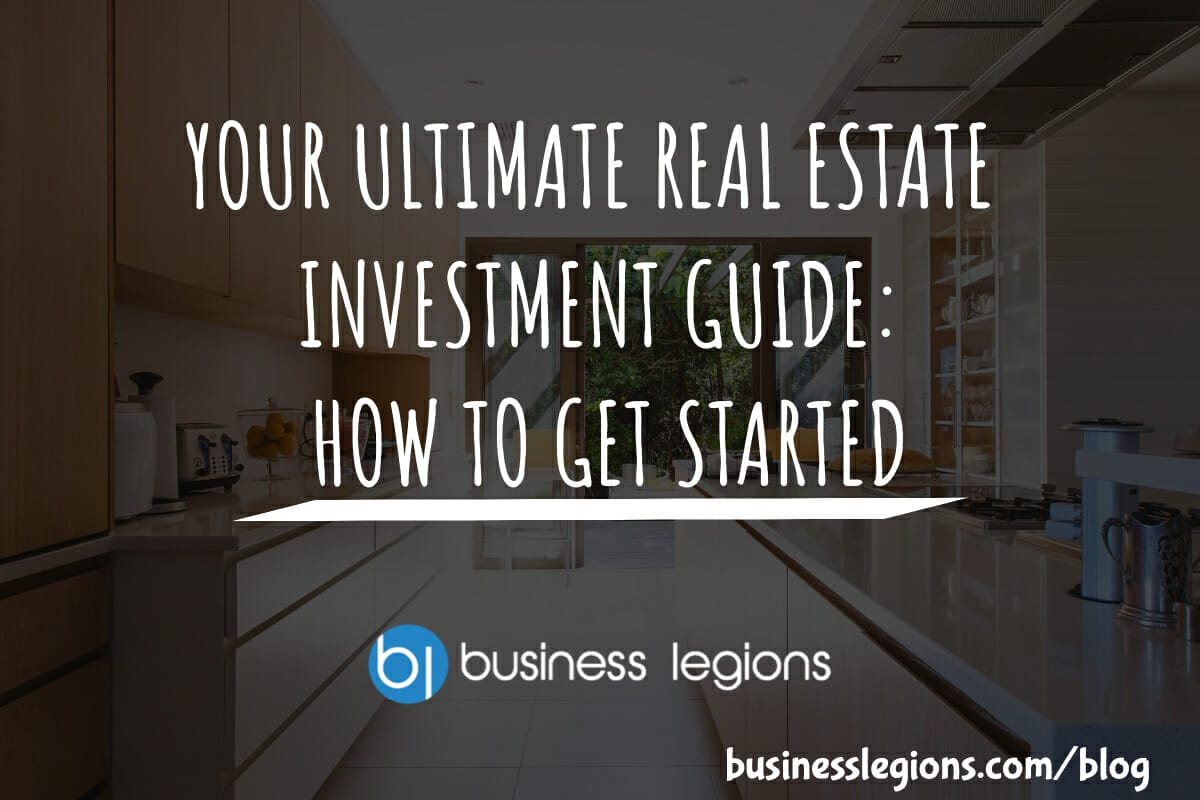 Real estate has long been considered one of the most solid and rewarding forms of investment. It offers the potential for substantial returns, passive income, and portfolio diversification. If you are a newcomer to the world of real estate, you are in the right place! This guide will provide you with valuable insights on how […]
read more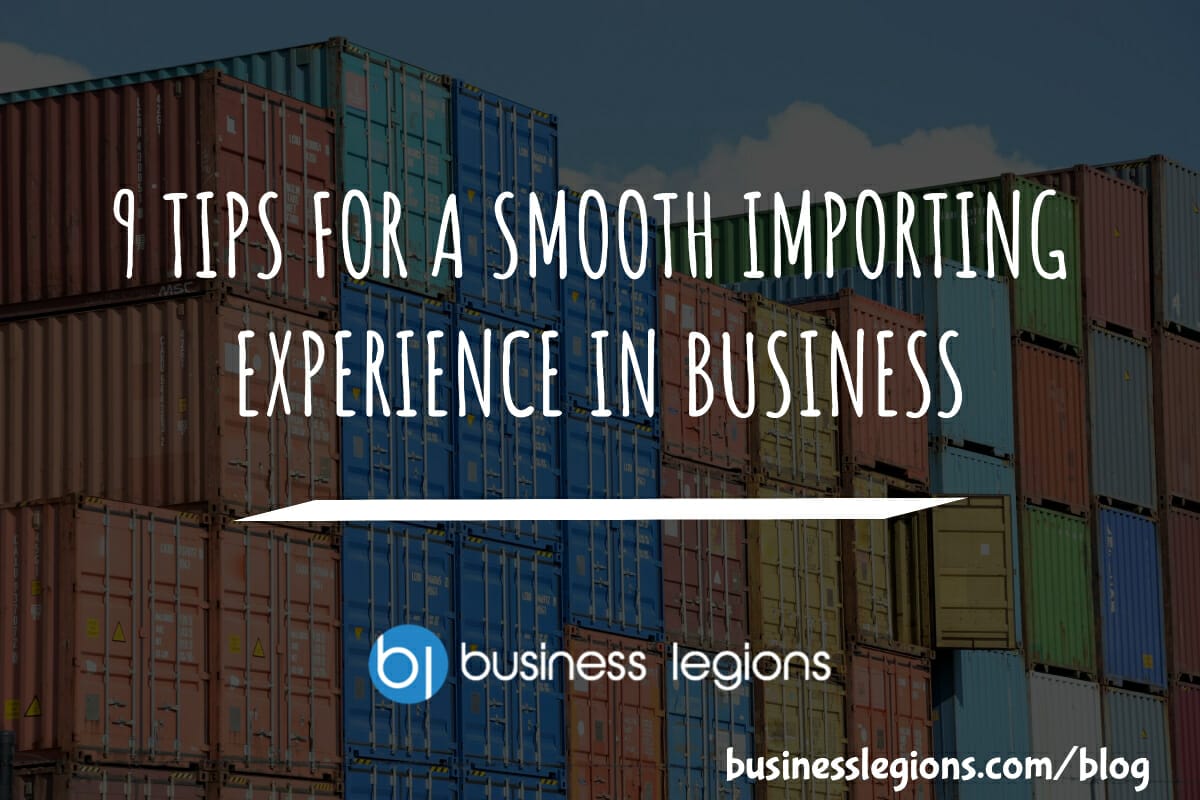 The import and export business majorly depends on the rules and regulations of the two countries involved. And that's exactly what makes it even more intimidating for beginners. However, sometimes, for established brands, clearing customs can be troublesome. So, what's the matter that can impact the overall processing? Well, there are certain things that play […]
read more